 Dundee has a comic heritage like no other city, but now Dundee University is working to ensure that it also shapes the future of the creative industry.
Graphic novels and comics are now worth billions globally each year and Dundee artists play a key role in the success of some of the biggest names.
Legendary artist Cam Kennedy started out on DC Thomson's Commando comic but has gone on to earn worldwide acclaim as an artist with Marvel and DC Comics in the US.
He returned to Scotland to ensure that young Scots continue to shape the industry by launching a new post- graduate programme for aspiring comic artists, writers and scholars.
The new MLitt/MDes Comics and Graphic Novels course will educate students about every aspect of the medium, from its history to its growing international significance.
They will study genres as diverse as superheroes, science fiction, horror, humour, satire, autobiography and documentary as well as examining the links between comics and film.
"Dundee is the beating heart of comics in Britain, and is becoming the top place to study and create comics," said Phil Vaughan, who is co-director of the new programme.
"We have great contacts with the comics industry and each year we have big name guests who students are able to meet and learn from."
Dr Chris Murray, co-director of the programme and director of the Scottish Centre for Comics Studies, based at Dundee, said: "Since 2010, the University of Dundee has offered courses in comics and they have proven to be a great success, with graduates establishing themselves at the forefront of the industry."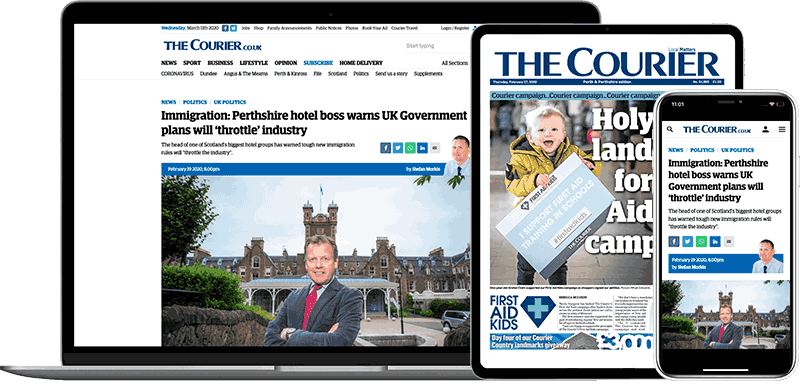 Help support quality local journalism … become a digital subscriber to The Courier
For as little as £5.99 a month you can access all of our content, including Premium articles.
Subscribe