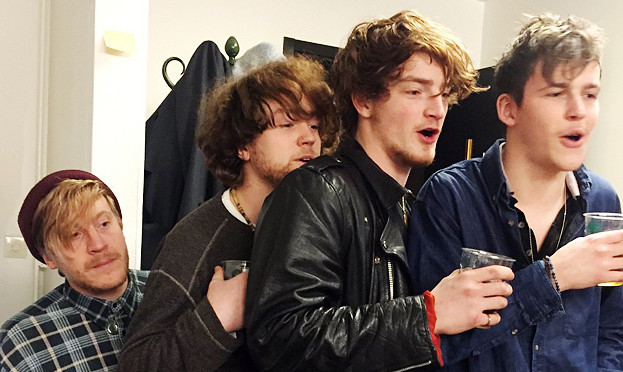 The manager of Dundee band Model Aeroplanes has paid tribute to the members of a group killed in a Norwegian car accident.
Paul Grieve, who is from Dundee, and Model Aeroplanes met the members of Viola Beach bandmates Tomas Lowe, Kris Leonard, River Reeves and Jack Dakin and their manager Craig Tarry last week.
All four members of Viola Beach and Mr Tarry were killed in a road crash in Norway on Saturday.
An investigation into the cause of the accident is under way but police say the band's car fell through a gap in the Sodertalje canal lifting road bridge, which had opened to let a boat pass through.
Posting on Facebook, Mr Grieve said: "I've not said much on this, simply as I just did not know what to say.
"I had the privilege and honour to see these guys play last week and then through a mutual friend, spend some time with them.
"Sometimes you meet people that just have the ability and the personality to illuminate an empty room that was all four of these guys."