 The latest twist in the saga of illicit Traveller sites in Dundee came on Sunday as dozens of caravans arrived at Mill O' Mains park.
A group of almost 30 caravans pitched up at what is a popular spot for youngsters to play football.
Jim Malone, chairman of Mill o' Mains Tenants and ResidentsAssociation, said: "The park is now full of caravans and tents, which is an abuse of park facilities."
One man who was walking in the park said: "There were between 20 and 30 caravans as well as a truck used to tarmac driveways.
"They had dogs with them and are taking up pretty much the whole park area, denying local people the use of their park in the summer.
"They've driven all over the grass and I can't imagine what state they will leave the park in when they finally decide to move on."
The same group is thought to have occupied a site on Dayton Drive, at Camperdown Industrial Estate, and before that there was an illegalencampment in Douglas.
One resident in the Mill O' Mains area reacted angrily to the development.
"This is a clear abuse of park facilities," he said. "They have no right to just pitch up whenever and wherever they please.
"I am sure they will be asked to move on but these things never happen quickly.
"It is very frustrating as the park is a popular place for children to play. I can only assume it will be off limits for some time now though."
Travellers have 14 days once a court order is served on them to vacate a site.
The issue of how to deal with illegal Traveller camps has been a vexed one for Dundee City Council.
The council is obliged to provide sites for Travellers and provides a purpose-built caravan park at Balmuir Wood, Tealing, about six miles north of Dundee, just off the A90.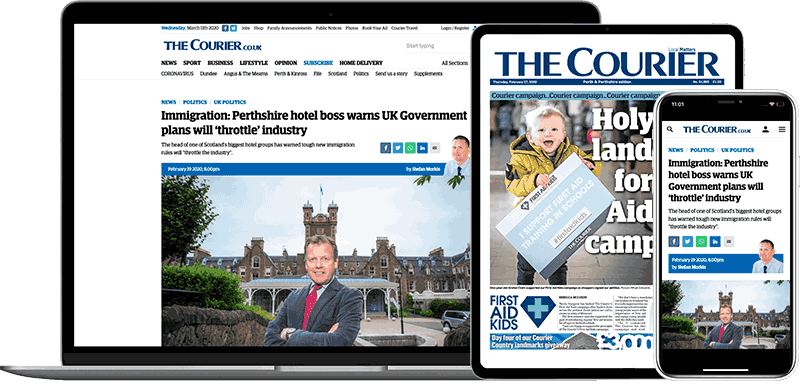 Help support quality local journalism … become a digital subscriber to The Courier
For as little as £5.99 a month you can access all of our content, including Premium articles.
Subscribe