Scottish Conservative health spokesman Jackson Carlaw has called on health secretary Shona Robison to make an immediate decision on whether to introduce Frank's Law.
Named after former Dundee United player Frank Kopel, Frank's Law would see free personal care extended to people under the age of 65 who have been diagnosed with a debilitating illness.
Mr Kopel, who died last year at the age of 65, was diagnosed with vascular dementia and Alzheimer's Disease when he was just 59.
His wife Amanda was forced to give up her job to look after him but the couple were forced to survive on a pittance as they were charged around £400 a month for council care services.
The Scottish Government is currently considering whether to extend the provision of free personal care to under 65s but Mr Carlaw, who is also his party's deputy leader, said he does not understand why health secretary and Dundee East MSP Shona Robison has not already made a decision.
He told Holyrood's Public Petitions Committee: "I am actually rather disappointed by the lack of action or progress from the Scottish Government on this matter.
"It is a relatively limited number of people who fall into the category of being under the age to be eligible for care."
Mr Carlaw said all parties were sympathetic to the campaign calling for the introduction of Frank's Law, which is headed by his widow Amanda, and so did not see why the Scottish Government is taking so long to make a final decision.
"I'm pleased the matter is now being reviewed but I don't really feel this is necessarily a cause for an extended review," he said.
"Either a decision wil be taken that this is a prinicple that is accepted or it is a principle that is not accepted."
Mr Carlaw said the Committee would welcome an early decision from Ms Robison and an explanation of what issues may be delaying a decision.
Independent MSP John Wilson said the Scottish Government is waiting on a report from the Convention of Scottish Local Authorities (COSLA) assessing the financial implications of Frank's Law.
The Committee has agreed to write to COSLA and Ms Robison asking when the assessment will be complete and when a final decision can be expected.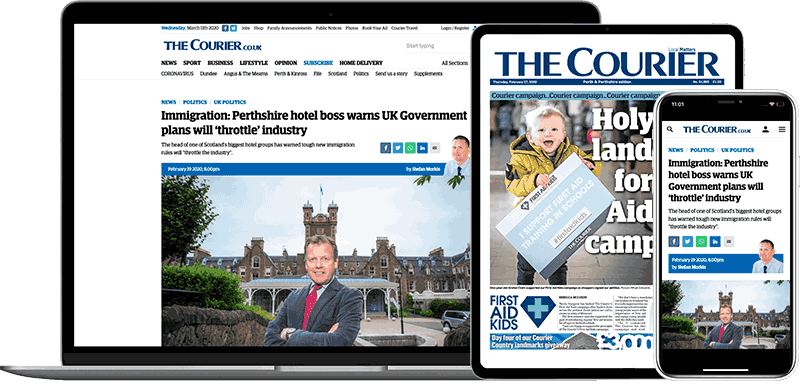 Help support quality local journalism … become a digital subscriber to The Courier
For as little as £5.99 a month you can access all of our content, including Premium articles.
Subscribe