The next generation of video games stars are being invited to apply to join Dundee's renowned Dare To Be Digital competition.
Described as the world's leading game design competition for students, it is now open for applications with more students than ever eligible to compete for the BAFTA Ones to Watch Award.
Abertay University has opened the entry criteria far more widely accepting games that have been developed during university degrees or from game jams and from teams of up to eight members.
Previously Dare to be Digital teams had just eight weeks to develop a new prototype game from scratch, excluding any student projects or games originally created at an event like the Global Game Jam.
In response to calls from companies and students, the only limit is now that the game must have been in production for less than a year and not have been previously commercially released.
Students keen to take part can this year develop their game at home or their own university, before travelling to Dundee to showcase their game at the UK's biggest independent game festival, Dare ProtoPlay.
Professor Louis Natanson, head of the school of arts, media and computer games at Abertay University, said: "Dare to be Digital was set up to give students the best chance of working in the games industry, but since 2000 that industry has changed beyond anyone's imagination.
"The explosion of mobile gaming and the new freedom to self-publish on app stores has fundamentally changed what students can achieve after graduation, with creating their own business now much more achievable than ever before.
"We want Dare to be Digital to reflect that opportunity and let students build on their university studies and their game jam projects.
"This year's Dare will be bigger, better and more open than ever and we hope to see even higher quality games on show at Dare ProtoPlay as teams are given the extra time and flexibility to polish their work for members of the public, games companies and investors to enjoy."
For more information visit www.daretobedigital.com.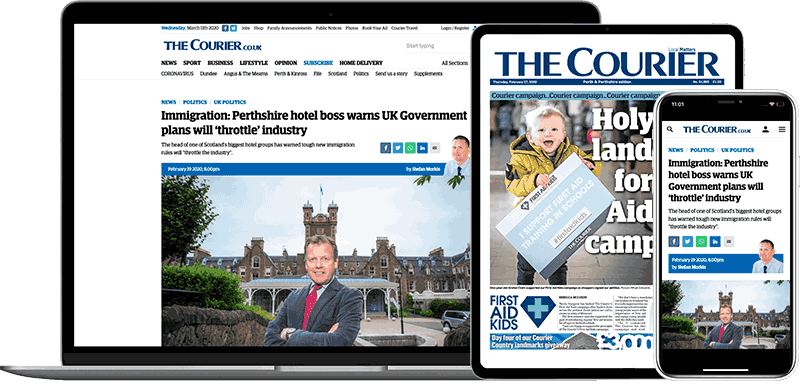 Help support quality local journalism … become a digital subscriber to The Courier
For as little as £5.99 a month you can access all of our content, including Premium articles.
Subscribe