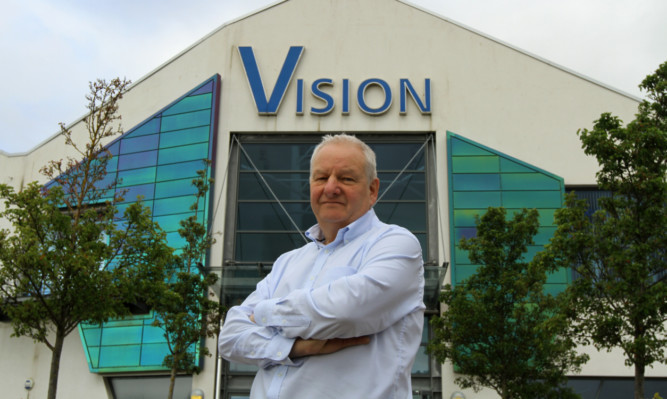 The man in charge of a new £4 million Government funding package dedicated to creating a new generation of world class UK game designers has spoken of his pride that the project will be operated from Dundee.
Paul Durrant, founder of community interest company UK Games Talent and Finance CIC, has been charged with managing the grant and helping the work of tomorrow's designers blossom.
The former director of Business Development at Abertay University is adamant that Dundee is the perfect location to launch the Government-backed project from and hopes that well-established local game designers will act as mentors for any designers who apply for funding and advice from the group.
Mr Durrant believes that the decision to entrust Dundee with the cash injection is further acknowledgement that the city is widely regarded as the UK's hub of video game design.
He said: "We are a not for profit vehicle and were set up to benefit early stage talent and emerging companies within the game design industry.
"We have been asked by the Government to administer this £4 million fund.
"The team who will be running this project are the same team who ran previous similar projects with Abertay University.
"My own background is that I was director of Business Development at Abertay University before setting up Dare to be Digital games design competition for students and graduates.
"I have been involved with the industry for 20 years and see Dundee as the ideal location to work from.
"Within one square mile of the city centre we have 12 to 15 games companies that we have a network with.
"The city has a great mix of well-established, successful firms as well as newly set up companies.
"A lot of local companies have been in touch already to say how great this is for the city
"We will be welcoming applications for support and funding from all over the UK and will be calling on applicants in the near future.
"Of course it would be great to think that an enduring, world-beating title can come from this, but we hope that we can have an indirect effect on companies as well as having a direct one."
Local games entrepreneur and boss of city games design firm 4J Studios Chris Van der Kuyl was one leading figure to back the scheme.
The 4J chairman revealed: "I think this news is both phenomenal for the games industry and for Dundee as a city.
"4J as a group will definitely be up for getting involved."
The Courier reported on Monday that the UK government had pledged £4 million to the city to enable it to continue its leading role in the UK's highly lucrative computer games industry.