 A Dundee man is to stand trial accused of threatening a police officer's children with violence.
Liam McGhie, 25, of Cleghorn Street, will stand trial at Dundee Sheriff Court on March 1.
McGhie denies two charges, both of which relate to alleged offences on May 31 at Ninewells Hospital's accident and emergency department.
He denies behaving in a threatening or abusive manner by shouting, swearing, acting aggressively and threatening violence towards an officer's children.
He further denies resisting two police officers by struggling with them, lashing out with his feet and striking an officer on the body.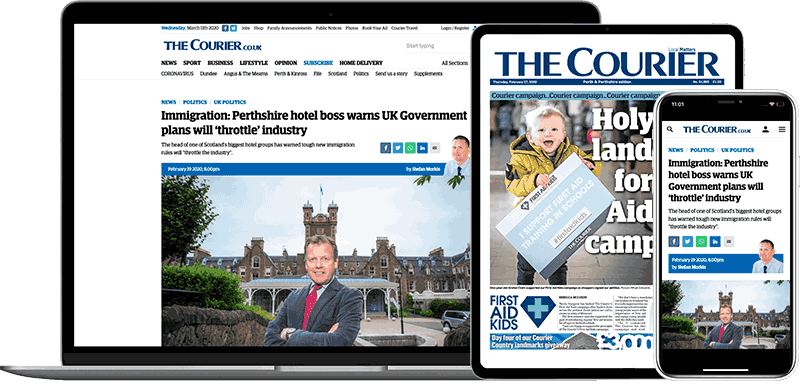 Help support quality local journalism … become a digital subscriber to The Courier
For as little as £5.99 a month you can access all of our content, including Premium articles.
Subscribe