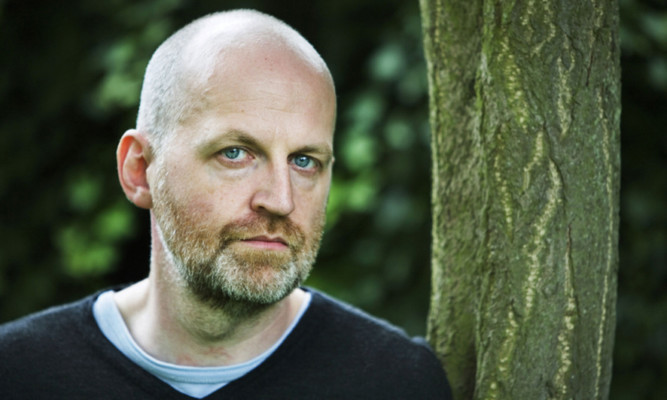 Dundee poet Don Paterson has won the Costa poetry award.
The poet, who was born in Dundee, won the prize for his latest collection, 40 Sonnets, published by Faber and Faber.
It is the second time he has won, after taking the inaugural award in 2003 for Landing Light.
He said: "I'm surprised and delighted to have won especially given the strength of the other books on the shortlist.
"Despite the fact its death is always being loudly proclaimed, poetry already has a pretty high profile in the UK so I don't know if prizes make much difference.
"But they do make a huge difference to individual books, there's no doubt about that."
The Costa Book Awards is the only major UK book prize open solely to authors resident in the UK and Ireland and recognises the most enjoyable books across five categories first novel, novel, biography, poetry and children's book.
Debut author Andrew Michael Hurley won the first novel award for The Loney while Kate Atkinson picked up her second novel award in three years for her ninth novel, A God in Ruins.
Andrea Wulf won the biography award for The Invention of Nature: The Adventures of Alexander Von Humboldt, The Lost Hero of Science, her biography of the scientist and explorer who inspired Charles Darwin.
Frances Hardinge won the children's book award for her Victorian murder mystery The Lie Tree.
Each writer will receive £5,000 and will now compete for the Costa Book of the Year Award on January 26.
The judging panel said of 40 Sonnets: "All the poems in this collection display the cool intelligence and lyric gift that has been the hallmark of Paterson's work since his first book, Nil Nil, in 1993.
"Addressed to friends and strangers, the living and the dead, to children, poets, musicians and dogs as well to as the author himself these poems display an ambition in their scope and tonal range matched by the breadth of their concerns."
Don was raised in Dundee and has won a number of prizes, including the Whitbread poetry award, the Geoffrey Faber memorial prize and all three Forward prizes.
He is currently the only poet to have won the TS Eliot prize twice.
He was awarded the Queen's Gold Medal for Poetry in 2009 and is a fellow of the Royal Society of Literature, the English Association and the Royal Society of Edinburgh, and is currently professor of poetry at St Andrews University.
Since 1997 he has been poetry editor at Picador Macmillan, and also works as a jazz musician and composer.
He lives in Edinburgh.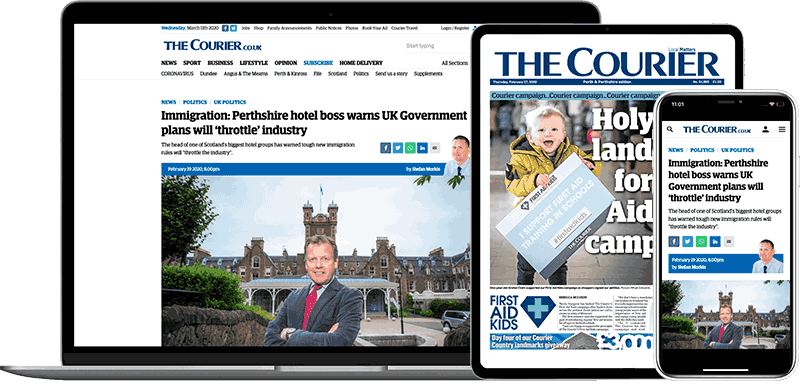 Help support quality local journalism … become a digital subscriber to The Courier
For as little as £5.99 a month you can access all of our content, including Premium articles.
Subscribe