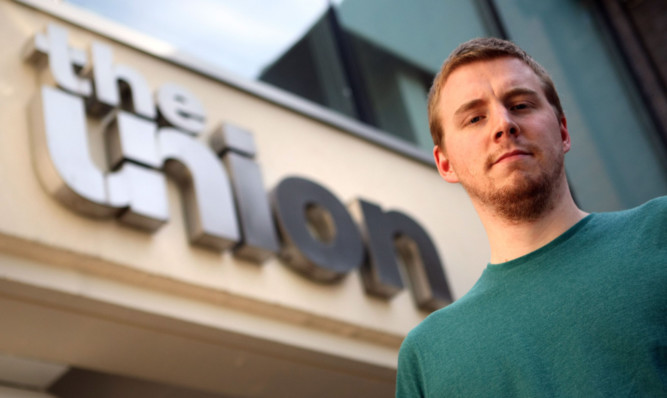 A Dundee nightclub is still using controversial slogan "F*#! The Union" despite a ban from the Advertising Standards Authority (Asa).
Beau Nightclub on the Cowgate used the branding online and on their flyers and it continues to be visible.
A complaint to the Asa challenged whether the advert denigrated Dundee Union Students' Association (Dusa).
A photo of a flyer posted by Beau Nightclub on their Facebook page stated: "F*#! The Union" in large text and "For the Rebellious" in smaller text underneath.
Further text stated: "Bored of all the usual clubs in Dundee? The team behind Boudoir Bar now have a club. Come along and check us out."
The cover photo for their page also stated "F*#! The Union".
In a judgment issued on Monday, the complaint was upheld, with Beau instructed to not allow the ad to appear again in its current form, and not to state "F*#! The Union" in future adverts. The judgment from the ASA reads: "We noted that Dusa was also known as The Union and that they operated various club nights, and were therefore a competitor of Beau Nightclub.
"We considered that the various references to The Union meant that Dusa were identifiable in the ad.
"We considered that the name of the club night "F*#! The Union" would be understood by consumers as a derogatory reference to Dusa club nights rather than a factual comparison, particularly in the context of the accompanying text "Bored of all the usual clubs in Dundee".
"We therefore concluded that the ad denigrated Dusa."
The Asa ruled the ad had discredited and denigrated another product and marketer.
Iain Mackinnon, president of DUSA, said: "The complaint in question was not made by Dusa, and we are not aware of who it was that lodged it with the Advertising Standards Agency.
"We were aware of the name of the event before this but had chosen to ignore their childish attempts to mock our establishment, which we know is the superior nightclub venue in the city.
"We are, however, pleased with the decision taken by the Asa."
Beau nightclub told the Asa they disagreed with the complaint but did not provide a written response.
The nightclub could not be contacted for comment.