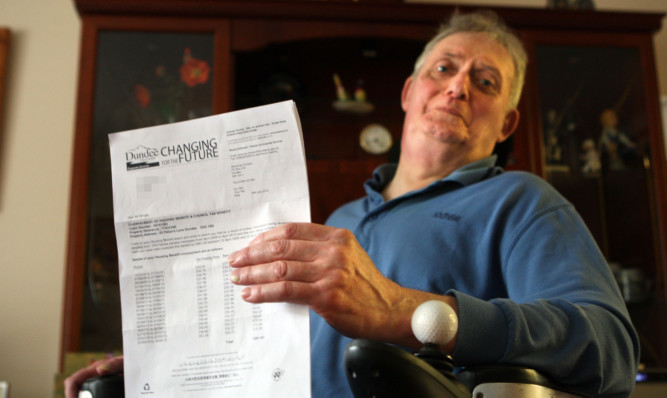 A disabled RAF veteran has spoken of his shock and anger after being hit with a huge cash demand from Dundee City Council.
David White, 68, was left stunned after receiving a bill for £991.93 from the authority, who claimed his housing and council tax benefits have been overpaid for six years.
MS sufferer David revealed that he initially thought he had been underpaid and was expecting to find a cheque addressed to him.
Though he has now reluctantly paid the amount back in full, the ordeal has left Mr White fed up.
He said: "Imagine taking five or six years to tell me that I owe all this money.
"When this arrived I thought, 'Oh. They're going to give me some money,' but then I looked at it again and wondered how on earth I could owe all that.
"I've been disabled since I was 38. I have a small pension from the prison service and also from my time in the air force, but it's now just over £6,000.
"They keep saying that I should contact them, but how can I? I'm in a wheelchair. It's not as if I can go down and see them."
"I don't think it says very much about the council."
Mr White, who has suffered from MS since he was 32, still blames the council for causing him unnecessary stress, but is relieved to draw a line under the situation.
He said: "I'm going to go down to the bank and pay when I get the chance. What else can I do?
"It's got to be done. I can't win."
West end councillor Fraser Macpherson said that he was concerned by Mr White's ordeal and would be in contact with the council.
He said: "I was very concerned about Mr White's situation, particularly given his health.
"I therefore immediately contacted a senior officer in the city council's corporate services department seeking clarification of the position."
A spokesperson for Dundee City Council said: "We gave Mr White the option of paying back in instalments but he has opted to pay it in full.
"I have advised Mr White that we will add an indicator to his claim, so we will contact him each April to get the updated amounts."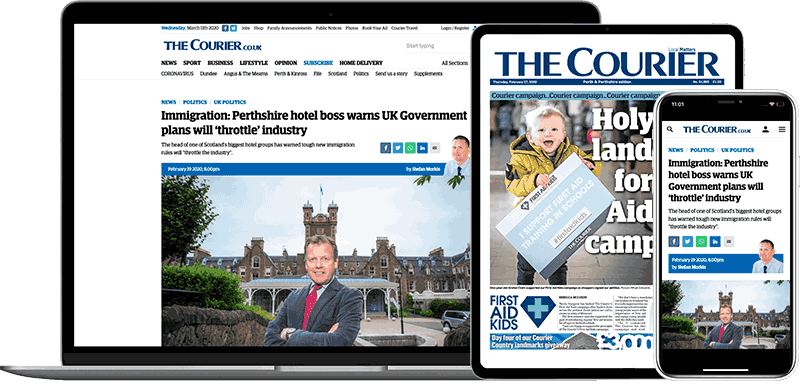 Help support quality local journalism … become a digital subscriber to The Courier
For as little as £5.99 a month you can access all of our content, including Premium articles.
Subscribe