 The Scottish Affairs Committee will visit Dundee next week to find out how best to grow the country's creative industries.
A panel of MPs will take evidence from broadcasters and representatives from the city's world-leading computer games industry.
That evidence could be vital to the future growth of the sectors as the UK Government looks to support the innovation of entrepreneurs like 4J Studios director Chris van der Kuyl.
Mr van der Kuyl, one of the minds behind the creation of global success story Minecraft, will be among the key speakers at the session, which takes place on Monday.
Also giving evidence will be Professor Gregor White, who is head of the talent hothouse that is the School of Arts, Media and Computer Games at Abertay University, as well as Brian Baglow from the Scottish Games Network.
Committee chairman Pete Wishart MP said: "I am delighted that our second committee visit in Scotland will be in Dundee, one of the country's most important cities for the Scottish computer games industry and also the first UK city to be designated a Unesco City of Design.
"There is a rich history of computer game development in Dundee and throughout Scotland.
"Titles with global reach, such as Minecraft and Grand Theft Auto, are worked on by software developers right here.
"We wanted to understand how the UK Government can best support these innovators in remaining at the forefront of such a competitive, global industry."
In addition to the games industry, the committee will be speaking to major broadcasters including STV, C4 and BBC Scotland, whose director Ken MacQuarrie will be giving evidence.
"We will examine how much regional productions reflect life in Scotland and how much they make use of the skilled and talented workforce available in this country," Mr Wishart said.
In a first for the committee, the entire meeting will be broadcast live, with interested parties able to follow a webcast of the session at www.parliament.uk/scotaffcom.
In addition to the formal evidence session, the committee will be holding informal meetings looking at the Dundee Waterfront Project, the V&A Dundee and Dundee City Council's work supporting local creative enterprises.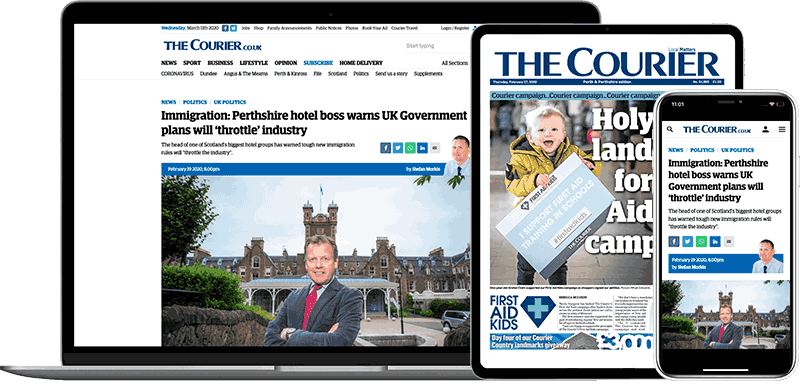 Help support quality local journalism … become a digital subscriber to The Courier
For as little as £5.99 a month you can access all of our content, including Premium articles.
Subscribe