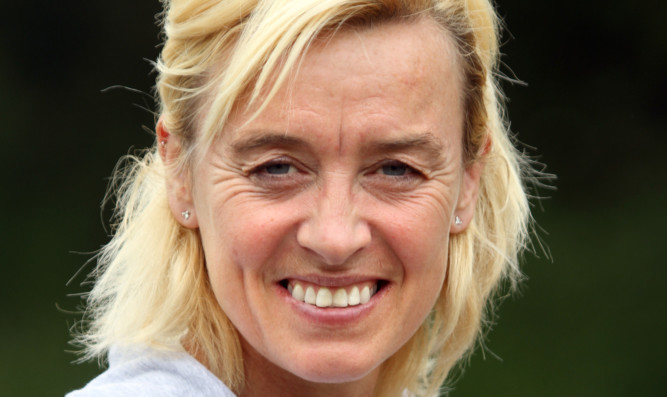 Olympic 10,000m silver medallist Liz McColgan has joined the line-up for ITV's new game show, Eternal Glory.
Liz, from Dundee, will be joined by rower James Cracknell, footballer Matt Le Tissier, javelin thrower Fatima Whitbread, long jumper Jade Johnson, rugby player Shane Williams, badminton player Gail Emms and sprinter Christian Malcolm will compete against one another and take on physical and mental challenges to prove who reigns triumphant.
Each athlete will be tested for psychological endurance, reaction speed, agility, hand-eye coordination, strength, stamina, visualisation, strategy, adaptability, and recovery time, before one person is sent home in each episode.
Le Tissier, who retired from playing football in 2003, said: "It's been 13 years since I retired and I've realised that I've been very comfortable and not done anything I don't want to do, so I thought it was about time I put myself outside my comfort zone for a change and give myself a bit of a challenge."
Olympic medal winner Whitbread, 54, added: "This show is probably more up my street than most things and I like to think I'm crazy enough to want to do it.
"It's a challenge, it's different and it's like-minded sportsmen and women so you know it's going to be competitive. I love being competitive – to me it's something that made me the champion I was."
Welsh rugby star Williams, 38, said: "Since I finished playing rugby I do miss the competitiveness, competing against people and going one on one against people. I do miss that, so when this opportunity came up it was an easy decision."
Double Olympic gold medallist rower Cracknell, 43, explained: "I knew what we were doing every day for four year cycles in my career, and I'd embraced that, so there's an appeal to doing something where you don't know what you're going to be doing. It's a real mix of challenges in terms of what we're going to do, but also the different people."
Richard Bacon will host the six-part series, which is reminiscent of BBC1's Superstars in the 1970s and 1980s.
Sports scientist and two-time Olympian Professor Greg Whyte will provide an insight into the science behind each challenge.
"Even on early tests, they (the sports stars) were absolutely going for it ," he said. "It's one of those age old pub debates – who is the best athlete? This show can prove scientifically, with evidence, who is the best all rounder of them all."
Filmed in Croatia, Eternal Glory – which already has European editions in Norway, Belgium, Denmark, Finland and Holland – airs on ITV in October.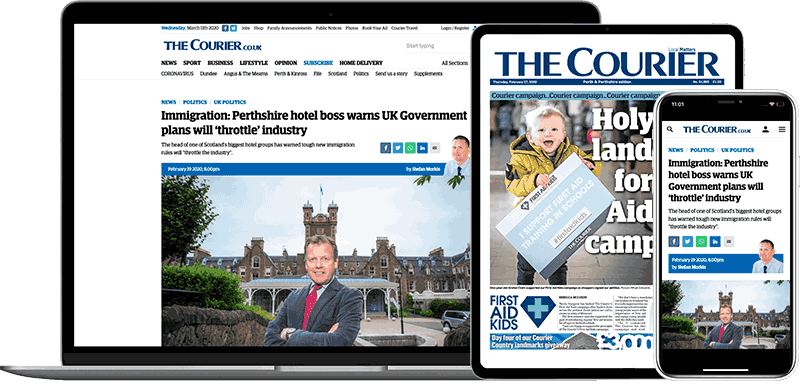 Help support quality local journalism … become a digital subscriber to The Courier
For as little as £5.99 a month you can access all of our content, including Premium articles.
Subscribe