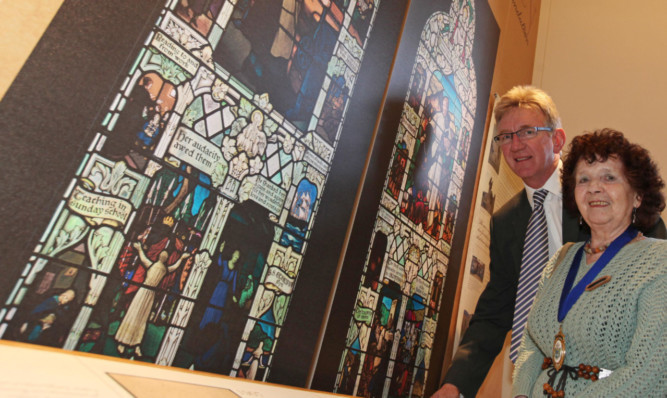 An exhibition celebrating the life of Dundee's humanitarian heroine Mary Slessor has opened in the city centre.
Dundee citizen of the year Stella Carrington unveiled the Verdant Works display Mary Slessor: Mill Girl to Magistrate.
The exhibition has been put together by the Mary Slessor Foundation to mark the centenary of her death.
It aims to tell the story of her journey from Dundee to Africa, and celebrates her work to improve the lives of local tribes, in particular those of the women and children.
The temporary exhibition includes personal objects that belonged to Mary, along with contemporary images and quotes from the letters she wrote during her time in Calabar.
Lord Provost Bob Duncan, who also attended the launch, said: "Mary Slessor was a hard working woman and remains in the hearts of Dundonians to this day.
"On January 13 1915, Mary Slessor died after 38 years of dedicated service in Africa. It is only fitting that we remember her.
"I would like to take this opportunity to congratulate the Mary Slessor Foundation for all their work during this centenary year."
Doug Binnie, chairman of the Mary Slessor Foundation, said: "When you come to see our exhibition at Verdant Works you will not be disappointed.
"A huge amount of effort has been made by members of the foundation, but also by the specialist designers and curator who have immersed themselves into an extraordinary story of a courageous woman.
"We are grateful to Dundee Heritage Trust for hosting the exhibition, which we believe will add a new dynamic to an already impressive venue, and that visitors from near and far will thoroughly enjoy the experience."
The exhibition opened on Saturday and runs until November 1.
Entry is free, though an admission fee applies to the rest of the museum.
Mary Slessor: Mill Girl to Magistrate is supported by the National Lottery through the Heritage Lottery Fund.