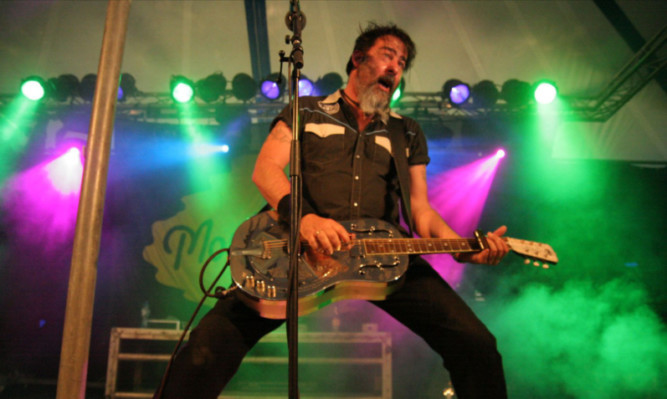 Dundee's live music festival, Almost Blue, which took the place of the cancelled Blues Bonanza last year, is to be held again this year.
Organisers have announced that musical acts of all genres will be performing in more than 20 venues over the weekend of July 3 to 5.
In conjunction with The Courier and Dundee City Council, Almost Blue hopes to make this year's festival bigger and better than last year, when more than 70 acts performed at 90 gigs across the city.
The Blues Bonanza failed to take place last summer after 20 years as one of Dundee's musical highlights of the year, with the organisers citing illness and the World Cup as the reasons.
With city centre pubs and venues anxious to maintain the lucrative live music weekend, the organisers of the tiny Almost Blue festival jumped into the breach and 19 venues in total took part.
Born out of small beginnings three years ago, Almost Blue grew last year to cover almost the entire city centre, with bands playing blues to bluegrass, indie to soul, pop-rock to R&B, Cajun to gypsy swing.
The new format captured the imagination of music lovers, with fans from Norway, Ireland and England flooding into the city centre to maintain the legendary feel-good factor and economic benefits its predecessor proudly pioneered.
A spokesman for Almost Blue said: "We're delighted to announce that once again Almost Blue will fill the streets with the sound of some great live music.
"After the success of last year, the venues have again approached us to show their willingness to take part in Almost Blue, while bands are falling over themselves for a chance to play here once more.
"The feedback we got from last year was very positive and we are determined to make it even bigger and better this year.
"Hopefully we will have some big announcements to make in the coming weeks, and in the meantime we would like all venues, bands, and solo acts hoping to take part in Almost Blue this year to get in touch as soon as possible through our Facebook page."