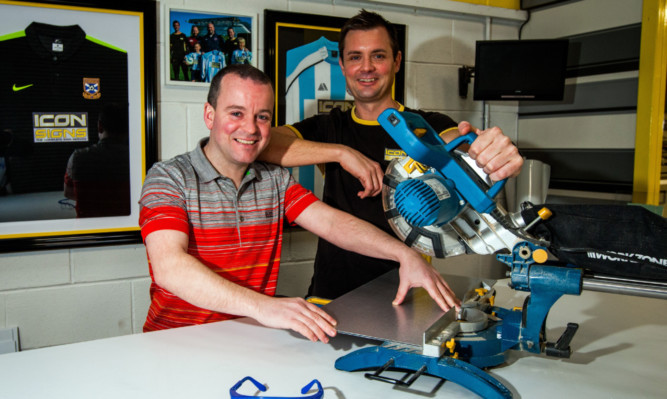 A man whose tribute to his infant brother was cruelly stolen by vandals has said the offer of a free replacement memorial plaque has "restored his faith in human nature".
Rob Stephen, 62, who lived in Brechin until he was 12 and then moved to Wales, bought a bench in Dundee's Balgay Cemetery and attached a plaque in honour of his brother, William, who lived for just 23 hours.
Mr Stephen organised for the plaque to be attached to a memorial bench in the city cemetery in an effort to ease years of pain for his elderly mother.
On visiting the memorial for the first time, he was horrified to discover the plaque had been torn from the bench and replaced with a bizarre tribute to someone else.
Mr Stephen's mum, Frances, gave birth to William at Dundee Maternity in 1950, but he died less than a day later.
It is not known why William's remains were buried without the knowledge of Frances, leaving her devastated.
After contacting The Courier to make an emotional plea for information, Mr Stephen has been approached by John Ferrie, director of Dundee firm Icon Signs, who has offered to create a replacement plaque for William.
Mr Stephen said: "It's just such a nice thing to do. I don't know what to say, it's really fantastic.
"I wasn't expecting anything like this. I'd be delighted to accept Mr Ferrie's offer and will be in touch to thank him.
"I was disappointed with what happened and I think with me having connections with Dundee, it made it a bit worse.
"But this is a lovely gesture and it's certainly helped restore my faith in human nature."
Mr Ferrie said: "What happened was pretty disgraceful. As soon as I read what had happened I decided that we would get it sorted.
"We will help in any way we can."