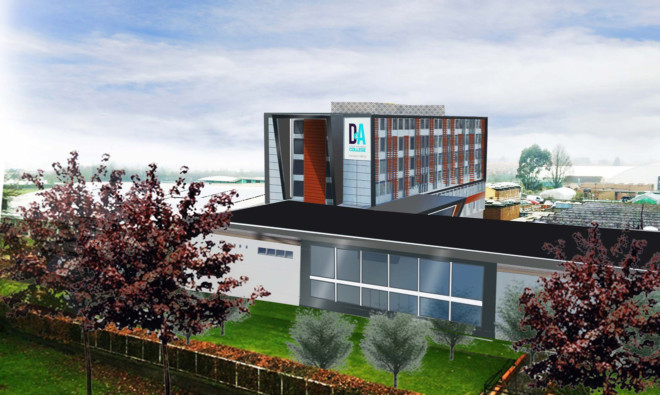 A multi-million pound project to transform a Dundee institution's 'brutal' architecture is under way.
Dundee and Angus College has submitted plans to regenerate its Kingsway Campus.
Opened in 1964, the structure on the corner of Kingsway and Old Glamis Road has proved a surviving example of mid-20th Century brutalist architecture.
An artist's impression has been released showing how the building will look after its redesign, which includes an extension to the entrance, new windows and recladding of the tower block and library.
Over the past eight months members of D&A College estates team have been working with designers, architects and the college's own board of management to develop a draft design brief for the proposed project.
Contractors are being invited to tender for it this week.
The regeneration is being sought as part of the college's 10-year strategy, which identified windows and cladding as priority improvements.
As well as giving the building a new look, the work is expected to significantly cut the college's carbon footprint and heating costs.
Billy Grace, head of estates at the college, said: "This is a really exciting prospect and project that will totally transform our Kingsway estate; enhancing the learning, teaching and working environment and also creating an aesthetically pleasing and environmentally sustainable building.
"While plans are at a very early stage, we are seeking full approval from our board of management to proceed.
"Subject to full board approval in September, we would plan to start the project in November/December this year and be completed by August 2016 in time for the new academic year."
Plans have been lodged with the council along with a building warrant application on which the public can comment.
The plans will have to be approved before any work can go ahead.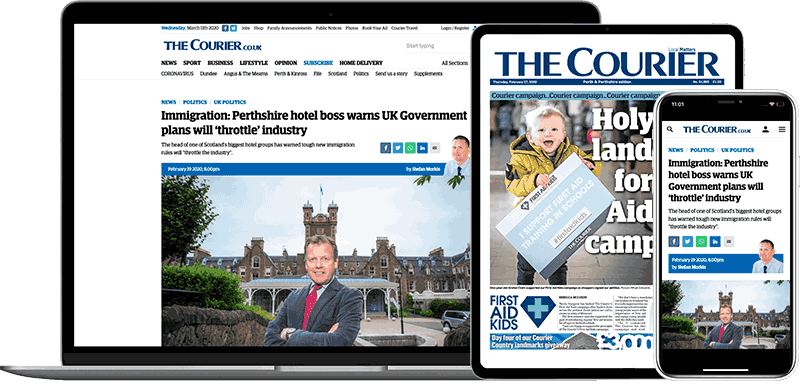 Help support quality local journalism … become a digital subscriber to The Courier
For as little as £5.99 a month you can access all of our content, including Premium articles.
Subscribe