 A Dundee author is rewriting the book on one of the city's best-known historical figures in a new novel.
Mary, In Search of a Legend tells the story of Dundee missionary Mary Slessor, who died 100 years ago, and promises to go to "different and difficult places" in her life.
Gordon Douglas, who wrote the book with Gary Mitchell, said the idea for the novel came after the pair worked on a musical for the Edinburgh Fringe in 2006.
He said: "We decided we would have a look at writing a screenplay about Mary Slessor. Then we realised that the 100th anniversary was coming up, so we quickly turned it into a novel.
"The Mary Slessor that we have in the book is feisty, attractive and humorous, with a will of iron. A book came out in 2008 by Jeanette Hardage and that started to change the perceptions that had been written before.
"We looked at the Mary Slessor letters in the Wellgate Library and we saw that within the physical handwriting there was a woman trying to get out and tell you a story.
"It's classed as a work of fiction, but not as fictionalised as people would imagine. We go off on tracks which were laid out in various books and go to different and difficult places, like her private life."
Gordon said the decision to tell the story as a novel, unlike his previous non-fiction books on Dundee's Mars training ship, gives a previously unheard voice to others in Mary's story.
He said: "This way we manage to give the people that she met a voice, so you can understand where Mary is coming from and going to.
"The African people in a lot of these books are almost bit-part players and I don't think they should be. To understand Mary fully you've got to understand they become more of her life than anything else."
Mary worked in the city's jute mills until 1876 when she became a Christian missionary in west Africa, where she helped promote women's rights, education and saved pairs of twins.
Gordon said: "We look into her background in Dundee where she worked with a man called James Logie. The work with him was crucial to her understanding of poverty and sad circumstances.
"She went to work in the Dundee Mission and went single-handedly to houses and saw people in all states of disease.
"When she eventually ends up going to Calabar she is not your typical missionary. She's not middle class and she understands poverty and the role of women in society, in that they have all the responsibilty but no power.
"Her best friend in Africa is a woman called Ma Eme and she never becomes a Christian. The view was that you went out to do good for people and almost as a trade off, they became Christians. Mary didn't insist on that at all."
Gordon said that he was not surprised that Mary was still so well-regarded a century after her death.
He said: "She's a much bigger figure in Nigeria than she is here.
"We have got to look at her again the missionary cloak hides so much more of Mary that should be brought out."
Mary, In Search of a Legend will be published in May.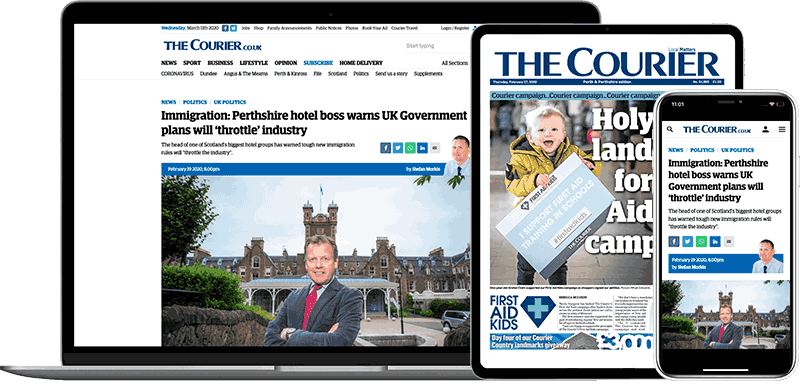 Help support quality local journalism … become a digital subscriber to The Courier
For as little as £5.99 a month you can access all of our content, including Premium articles.
Subscribe