 Police in Dundee are investigating the "unexplained" death of a man in Douglas.
Emergency services were called to Balmoral Place on Thursday morning following the discovery of a man's body around 9am.
His identity has yet to be officially released by police but neighbours said they thought he was in his 30s or 40s.
His body was taken away by undertakers just after noon.
Members of CID appeared to attend the property as well.
A uniformed officer stood guard in the stairwell of the three-floor block of flats while inquiries took place.
Shaun Howie, who lives below the flat of the deceased man, said he first realised something had happened when he heard a knock on his front door.
The 22-year-old said: "It must have been about 11am when I got a chap at the door.
"It was the police and they were asking me all sorts of random questions like when was the last time I heard from him and if I knew him.
"I said I hadn't heard from him in a while.
"I think the guy lived on his own and had a family that came round to visit on weekends.
"I didn't know his name but he must have been in his late 30s.
"He hadn't been living here long it can't have been much more than six months."
Leno Sardella, 31, who also lives nearby, said: "I got home from hospital at about 9am and I just saw all the police and ambulance personnel."
A Police Scotland spokeswoman confirmed that officers were called to the Balmoral Place.
She said: "Police inquiries are continuing and the death is being treated as unexplained."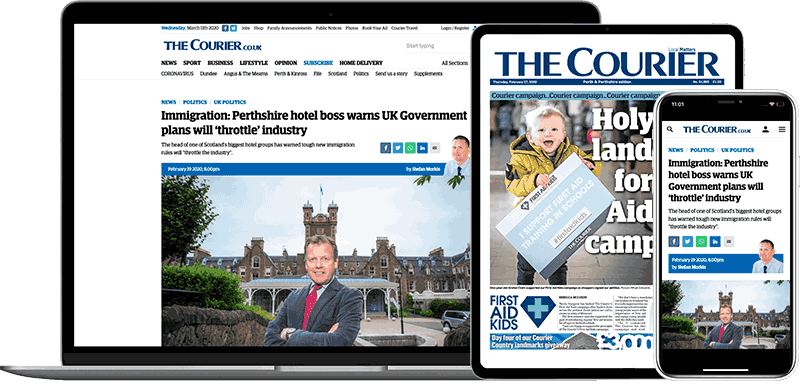 Help support quality local journalism … become a digital subscriber to The Courier
For as little as £5.99 a month you can access all of our content, including Premium articles.
Subscribe