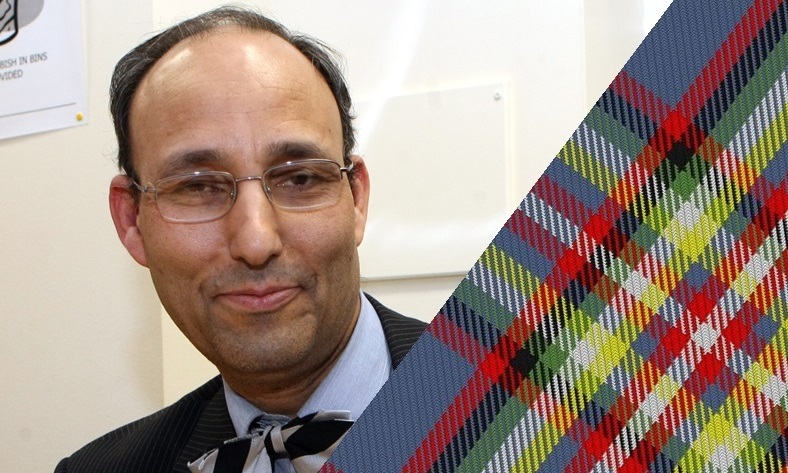 A scandal-hit former Tayside surgeon has come under fire after designing his own tartan.
The Courier can reveal that Muftah Salem Eljamel has officially registered the white, black, green, red, blue and yellow tartan in his name.
The colour scheme has infuriated former patients as it states: "White is for purity, sincerity and peace; black for strength and courage; green for hope and love; red for honour and sacrifice; blue for strength and loyalty; and yellow for generosity and charity".
Fife woman Winnie Williamson, who trained at the London School of Contemporary Dance, performed and taught with various companies for 18 years.
She claimed surgery by Mr Eljamel at Ninewells Hospital in Dundee ended her dance career and left her with long-term health difficulties.
"I feel that if an individual or organisation has been hugely influential within the community then a unique tartan associated with them only underpins the good work and commitment," she said.
"This particular individual has done none of these things in fact he has only succeeded in causing misery and pain.
"The fact he has the audacity to think he has earned this privilege makes me believe he has absolutely no moral ground or a caring bone in his body."
Former patient Pat Kelly, from Dundee who said he was left with long-term health difficulties after undergoing major back surgery in 2007 from Mr Eljamel said: "Some of us are struggling to get about each day and yet he can find time to register a family tartan. Can he not find the time to apologise for his failings?
"It appears to me that he is continually flouting and taunting us with his escapades. This again shows another side to his utter arrogance by getting a tartan named after himself."
Mr Eljamel, from Newport, was suspended in 2014 after a patient had surgery on the wrong spinal disc at Ninewells Hospital.
He also had to step down from his teaching and research posts at Dundee University after the interim order by the Medical Practitioners Tribunal Service.
The floodgates opened when Mr Kelly called for a public inquiry after claiming he was the victim of a "botched operation" by Mr Eljamel in 2007.
Since then more people have said they were left with long-term health difficulties after surgery, and accident claims solicitors have also been dealing with more than 100 cases.
Mr Eljamel retired from NHS Tayside and subsequently gave up his licence to practise in August ahead of a hearing to decide if he should be struck off.
The personal tartan was registered just days ago with The Scottish Register of Tartans.
The Courier has made repeated attempts to contact Mr Eljamel for comment but he has not responded.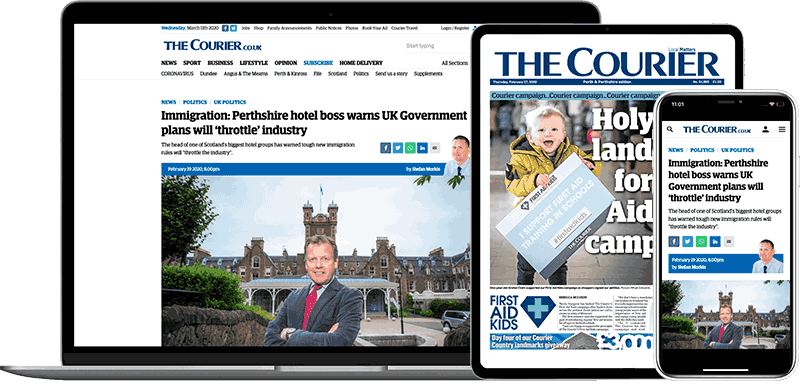 Help support quality local journalism … become a digital subscriber to The Courier
For as little as £5.99 a month you can access all of our content, including Premium articles.
Subscribe