 Staffing problems at a Dundee high school saw pupils grouped in a gym and shown a DVD rather than taught in classrooms.
St Paul's RC Academy resorted to gathering youngsters and showing them a film due a lack of available teachers.
Chairman of the St Paul's parent council Martin MacGregor said he was unaware of the latest issue butconfirmed that similar incidents had taken place.
He said: "The headteacher, JohnCarroll, gives us regular updates on vacancies and we do try to cover these vacancies.
"This is something which happened a while ago, but I've not heard anything directly about classes being taken to the gym and shown a DVD.
"If parents want to make theirconcerns to me directly then I'm more than happy to speak with them about it."
In an email seen by The Courier, Dundee's director of education, Michael Wood, admitted the school had been impacted by short-term absences in recent times, but insisted that pupils would only be brought together in "exceptional circumstances".
It stated: "There have been a small number of short-term staff absences in the school in recent weeks. There are only two posts currently advertised as vacant for a teacher of maths and for a support for learning teacher.
"All classes are covered by a supply teacher or school-based teacher with available contact time.
"Only in exceptional circumstances would pupils from different classes be brought together for a shared activity and only then for the specific teaching period affected by the absence."
Labour education spokesman Laurie Bidwell said a number of teachers across the city had been struck down by the flu.
He added: "On occasions you simply have to improvise and I presume that is what has happened here with St Paul's RC Academy. Nonetheless, I am sure this will be an issue for parents, particularly if a child is in their senior phase and working towards exams next month."
Independent councillor IanBorthwick added: "I've sought answers to this and I think there ought to be a full response given to ease the concerns of parents."
Dundee City Council said they are doing all they can to plug staffing gaps.
A council spokesman added: "If any parent or carer has any concerns about their child's education, they shouldcontact the school to discuss these with staff directly."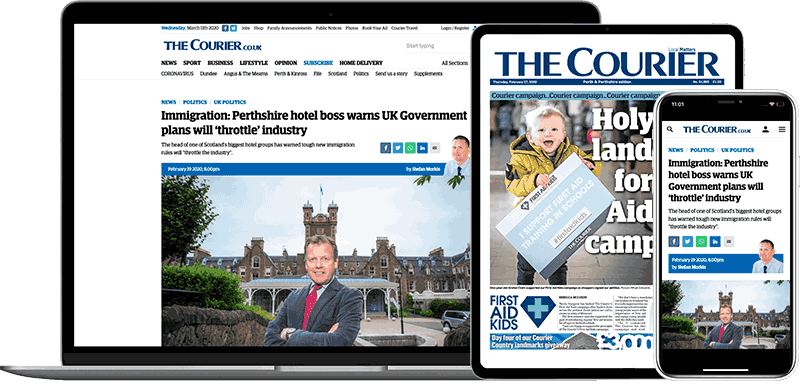 Help support quality local journalism … become a digital subscriber to The Courier
For as little as £5.99 a month you can access all of our content, including Premium articles.
Subscribe