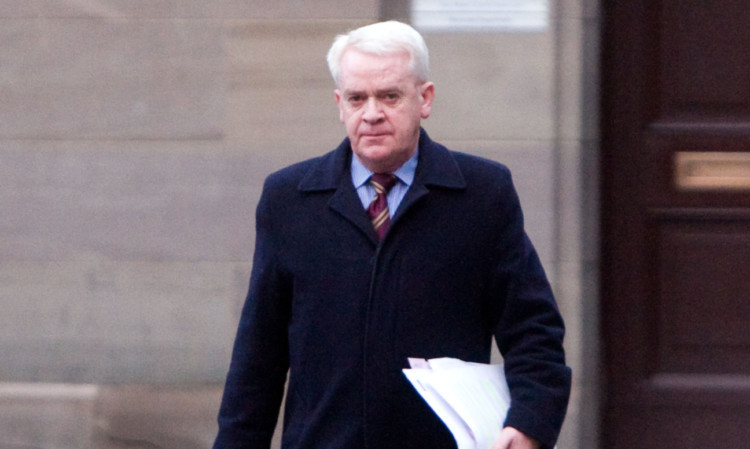 Dundee West MP Jim McGovern has called on work and pensions secretary Iain Duncan Smith to apologise for the ongoing poor performance of the Government's Work Programme in the city.
His call comes after the latest statistics showed that once again Dundee is the least successful place in Scotland for getting people back into work through the state work initiative.
The Work Programme was introduced after the 2010 general election with the aim of finding jobs for the long-term unemployed.
However, the figures show that only 9.75% of participants in Dundee have gone on to find work through the programme significantly below the Scottish average of 15.13% and the UK average of 16.06%.
Mr McGovern attended a meeting in January last year to discuss the matter with ministers, Department for Work and Pension civil servants, Dundee job centre staff and Triage, which is responsible for the Work Programme.
He also welcomed Scotland Office minister David Mundell to the city, which led to assurances that improvements would be seen. Dundee has gone from just 1.4% of participants finding work to 9.75%, but remains at the bottom of the Scottish table.
In reply to Mr McGovern, Employment Minister Esther McVey said a majority of participants were being helped by the programme.
"I was bemused by the minister's reply to my question," Mr McGovern said. "The numbers do not lie fewer than 10% of participants in the Work Programme in Dundee have found work as a result.
"That means over 90% of participants have not been helped. I do not know in whose world that comprises 'a majority' but it's certainly not the one that I and the people of Dundee live in.
"I think an apology for this fiasco is long overdue. They promised there would be an improvement but unfortunately Dundee remains at the bottom of the pile in Scotland.
"This not the fault of the city, it is fault of the Government. The Work Programme is proving to be a huge waste of public money and is doing nothing to help the vast majority of participants.
"I will continue to make the case for the reform of this policy so that we see a back-to-work scheme introduced that actually gets people into work," he said.
Based in Stirling, employability group Dynamus the parent firm behind contractor Triage Central, which administers the Work Programme saw its profits jump by more than 20% last year, newly-filed accounts have shown.
In October wholly-owned subsidiary Triage revealed how pre-tax profits there climbed by 15% to £965,000 in the same period.
Revenues also climbed by a fifth, to £9.6 million.