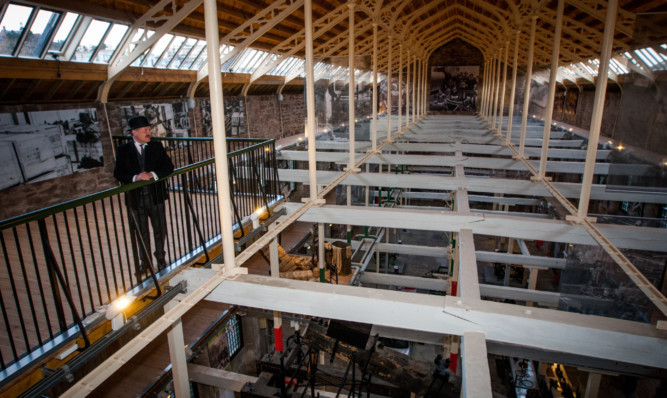 A two-year, £2.9 million project to bring a derelict building at Verdant Works back to life was finally completed.
The UK's leading authority on industrial heritage, Sir Neil Cossons, cut the ceremonial jute bunting to officially open the High Mill at Verdant Works, which is owned by Dundee Heritage Trust.
Sir Neil's association with Dundee Heritage Trust dates back 30 years. He helped establish the charity and bring the RRS Discovery back to Dundee.
He said: "I am delighted to be asked to join in the celebrations as I have enormous affection for Dundee and great respect for the role that Dundee Heritage Trust plays in protecting the city's outstanding industrial heritage.
"The High Mill development is exceptional for both the quality of the conservation work and the inventiveness of the design which has produced a unique visitor experience."
The A-listed building has been restored to create a cathedral-like space.
Its star exhibit is a fully-restored 1801 Boulton and Watt beam engine.
The steam-powered machine belongs to Dundee City Council and has been loaned to Dundee Heritage Trust via a partnership with Leisure and Culture Dundee.
Gill Poulter, heritage director of Dundee Heritage Trust said: "When I think where we were less than two years ago the High Mill in a derelict and dangerous stage, on the verge of collapse to now having such a stunning building, a fantastic new cultural asset for the city.
"I would like to say thank you to the professional team and the numerous contractors who have achieved such an amazing result in such a short time.
"I would also like to pay tribute to our funders the Heritage Lottery Fund, Historic Environment Scotland and 23 other charitable trusts, organisations and individuals who all had the vision to see the amazing potential of this site and the faith in our organisation that we could deliver it.
"Their support made this project possible, securing a sustainable future for this nationally important industrial heritage complex."
Lucy Casot, head of the Heritage Lottery Fund in Scotland, said: "Many more people, from near and far, can now enjoy and learn about the workings of an industry which is woven into the Dundee's heritage, adding to the city's growing attraction as a cultural visitor destination."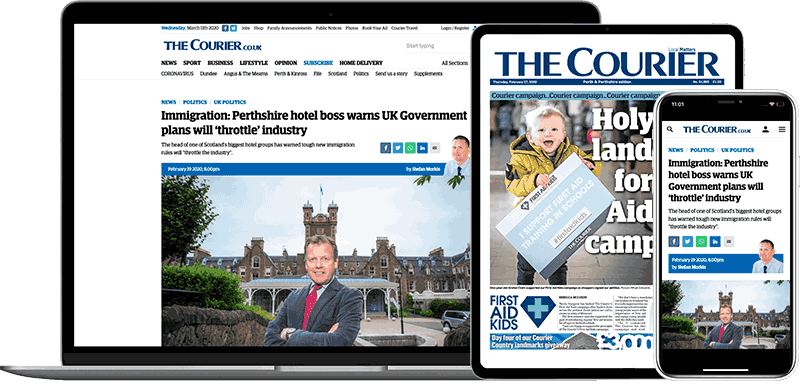 Help support quality local journalism … become a digital subscriber to The Courier
For as little as £5.99 a month you can access all of our content, including Premium articles.
Subscribe