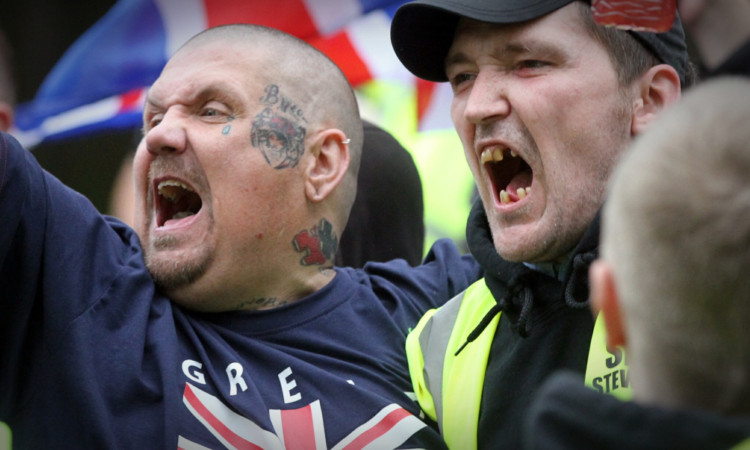 Controversial far-right group the Scottish Defence League are planning another protest in the centre of Dundee.
They aim to hold a rally outside the Overgate Centre a week on Saturday in defiance of a council warning that they do not have permission for a gathering.
Police are drawing up plans to deal with any unrest from the extreme political organisation's arrival in the city on October 5.
The potential for disorder has been heightened by plans by an anti-fascist alliance to hold a demonstration against the SDL's visit on the day.
Extra officers were drafted in to prevent clashes between 80 SDL supporters and anti-racist and anti-fascist organisations in the centre of Dundee a year ago.
On that occasion the far-right group defied a council ban by coming to the city.
There are now concerns at the prospect of the ugly scenes being repeated.
Dundee East MP Stewart Hosie said:"The SDL are not welcome in Dundee. Indeed they will find little support anywhere in Scotland.
"Their protest in Dundee last year was a complete flop. They were sent packing by Dundee Together.
"I am confident the people of Dundee will come together again to oppose the poison of the SDL and I'm sure Police Scotland will deal appropriately and effectively with the situation should it arise."
Unofficial reports of the planned rally have circulated over recent days and they were confirmed by two developments on Tuesday.
A Twitter message from an individual claiming to be a member appeared, saying: "Up in Dundee. Met Police. Everything is sorted. SDL Dundee 5 October 2.00. Be there and show your support."
A mobile phone number obtained by The Courier for the man rang out without being answered.
Tayside Division Communities Inspector Kevin McMahon later said: "Police Scotland is aware of the two events and there is significant ongoing planning andpreparation so that they can be facilitated.
"Keeping people safe is our priority. Our policing plan is designed to keep disruption to the city centre community to a minimum and, while we will always respect the right to peaceful protest, any criminal or anti-social behaviour will not be tolerated and will be robustly dealt with.
"Previous protest events have been held without giving rise to any significant incidents and we have no reason to expect events will be any different this time."
Dundee City Council said the SDL have not applied for permission for any event in Dundee on October 5, and permission is needed for any form of demonstration.
Unite Against Fascism have applied to hold a rally on that day, and discussions are in progress with that organisation.
A statement from UAF said they strongly oppose the demonstration by the SDLsupported by the English Defence League and splinter groups.
Unite Against Fascism (UAF) has called for a peaceful protest and march (supported by Dundee Together Against Racism & Fascism) on the same day at 12 noon in opposition to the racist SDL coming to Dundee.
"The SDL is racist,particularly targetingMuslims. The SDL has staged provocative demonstrations in towns and cities around Scotland, attempting to stir up anti-Muslim racism and hatred," the statement continued.
"Previous SDL marches have led toviolence and with their proposed demonstration in Dundee there are real fears of public disorder and a threat to public safety."
The UAF called for people to support their rally to project "a true reflection of Dundee: a city at ease with the wonderful diversity of all the different groups which make up our community."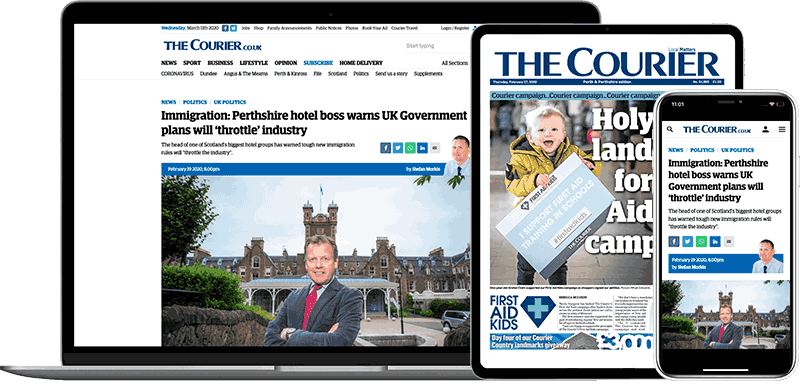 Help support quality local journalism … become a digital subscriber to The Courier
For as little as £5.99 a month you can access all of our content, including Premium articles.
Subscribe