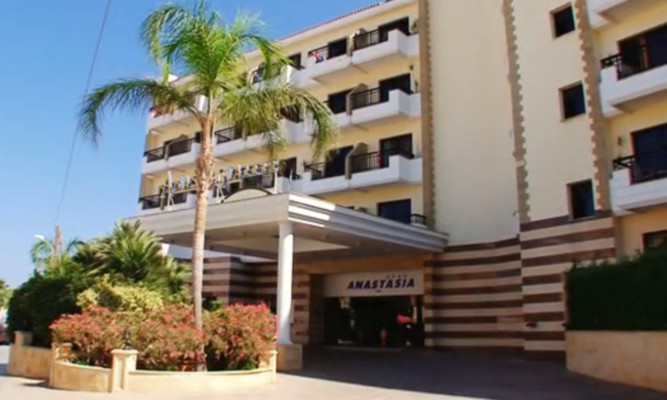 A Dundee father-of-two has spoken of his horror as a criminal gang attempted to abduct British children from his hotel in Cyprus.
As many as eight Eastern European men and women are believed tohave been involved in the incident, which saw them attempt to lead three children away.
Greg Letford, 28, was in the popular resort of Protaras with his wife and children as part of 20-strong group that hadtravelled for a wedding when theshocking incident took place.
"There was clearly a detailed plan to abduct these children and it is incredibly lucky that it was stopped," he said.
"Had we not seen what we have, it would be difficult to believe that it had actually taken place."
Mr Letford said holidaymakers had abandoned the Anastasia Beach Hotel in their droves after the incident, whileothers had secured immediateflights home.
It is understood the gang may have spent hours stalking the grounds of the holiday complex before selecting their targets. They were stopped in their efforts to smuggle the children into a waiting pick-up truck after one eagle-eyed holidaymaker spotted the men trying to exit the hotel with the youngsters.
Mothers and fathers then tookmatters into their own hands and restrained the men, though theaccomplices sped off down the strip.
As police rushed to the hotel, holidaymakers seized a mobile phone from one of the men and discovered hundreds of pictures of children.
Two of the criminals were apparently masquerading as hotel staff, havingdisguised themselves as a waiter and barman in an effort to allay suspicion.
Speaking to The Courier in theaftermath of the incident this week, Mr Letfordsaid the attempted abduction had left holidaymakers terrified.
He said there had been pandemonium at the hotel, with parents attempting to get to the criminals, who had to bebarricaded in an office by Cypriotpolice officers.
Sources in Cyprus said a 19-year-old Bulgarian had been arrested, apparently in connection with filming children.
"It was terrifying," Mr Letfordtold The Courier."One guy was walking towards apick-up truck on the main road with two of the children where a woman waswaiting, while another guy had hold of a third child.
"Had an Irish man not spotted what was happening and intervened, then the children would have been taken."
He added: "Where yesterday there were children in the pool and in play areas, the resort today is almost deserted there's not a single unaccompanied child anywhere."
He added that he was thankful toholiday operator Thomas Cookfor swiftly providing alternativehotel accommodation elsewhere on the island to families.Travel firm says incident 'being taken incredibly seriously'Thomas Cook said it is working closely with the Anastasia Beach Hotel and local authorities in the wake of the incident.
A spokesman said: "The safety and welfare of our customers is always our firstpriority and we immediately deployed our experienced resort team to the property to provide them with individual support.
"Customers who did not wish to stay were immediately moved to alternative hotels.
"While incidents of this nature are extremely rare, we would like to reassure all customers that this is being taken incredibly seriously."
The firm said it had "requested an increased and immediate security presence at the hotel".Madeleine McCann case still not solved eight years laterBritons abroad have been thetargets of a number of high-profile abductions over the years none more so than Madeleine McCann.
She was three when she went missing from her family's holiday apartment in the Praia da Luz resort in Portugal's Algarve in 2007.
Madeleine's disappearance sparked one of the biggest missing person cases in recent times and although Portuguese police closed their investigation in 2008, UK detectives have continued tohelp parents Kate and Gerry fightto find her.
They have been "encouraged" by recent police progress, as have the parents of Ben Needham, from Sheffield, who vanished in 1991 at the age of one after travelling to the Greek island of Kos with his family.
In May detectives in the UK said they were following several newand "potentially interesting linesof inquiry".
Though a popular holiday destination and the UK Foreign Office notes crime against tourists is "not common", Cyprus does have its own issues with child abduction.
In 2011 a member of UK consular staff in Nicosia warned that it rated as one of the world's top 13 problem areas.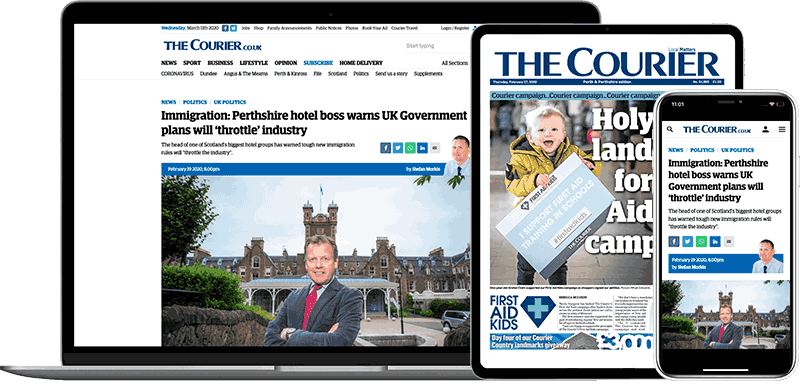 Help support quality local journalism … become a digital subscriber to The Courier
For as little as £5.99 a month you can access all of our content, including Premium articles.
Subscribe