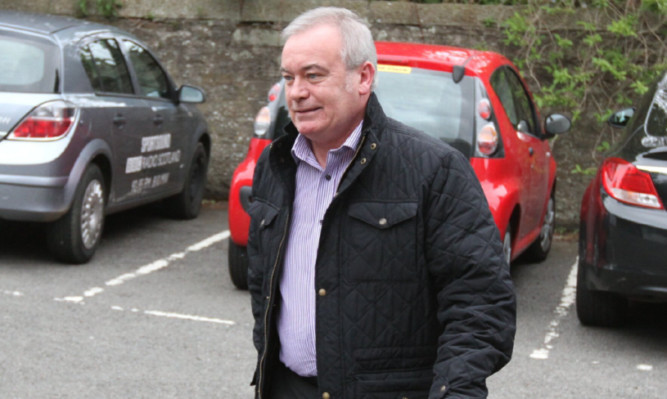 A former director of Dundee Football Club died at the weekend after a long battle with illness.
Maurice Kidd lost his fight with cancer in the early hours of Saturday morning.
The ex-director, who was 56, joined the board of the Dens Park club as fans' representatives alongside fellow fan and businessman Dave Forbes.
Maurice served on the board until current club owner Tim Keyes took control in the summer of 2013.
Mr Forbes said: "Maurice was very much a Dundee man through and through. He worked tirelessly for the club and the fans.
"He was just an absolute gentleman. I've known him for a long time. He was part of the supporters' society with me and joined us on the board.
"We went through a lot together and worked hard to make sure things were OK for the club.
"The ambition was always to be the top team in Dundee and that will have pleased him very much.
"Maurice was a superb supporter of Dundee and he will be sorely missed."
A spokesman for Dundee FC said: "Everybody at Dundee Football Club was saddened to hear that former director Maurice Kidd sadly passed away.
"A lifelong Dundee fan, he was also well known on the local amateur football scene for many years.
"The thoughts of all at Dens Park are with Maurice's family and friends at this sad time."
Dark Blues legend Rab Douglas was one of many who took to Twitter to pay tribute.
He said: "RIP Maurice Kidd. A true gent and football man.
"I will never forget his kindness and support during my tough spell at Dundee. Sad times."