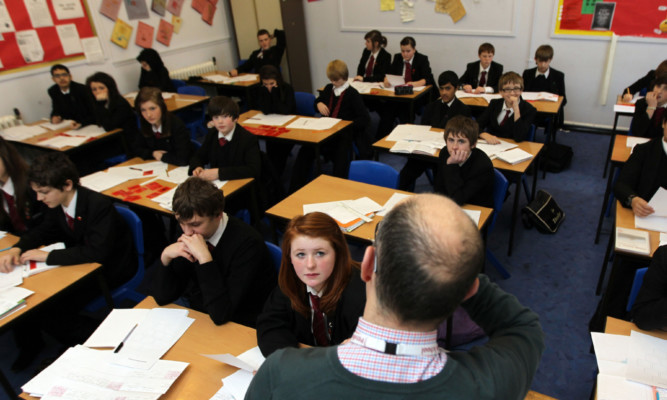 Dundee has the worst record in Scotland for hitting class size targets for its youngest schoolchildren.
Just one in 29 children in P1-P3 in the city are taught in classes of 18 pupils or less, compared with one in eight nationally, Scottish Government figures released yesterday show.
It has led to fears that over-sized classes are hindering learning at a crucial time in a pupil's development.
David Baxter, from the Dundee branch of teachers' union EIS, said the figures are "disappointing".
"There is a lot of evidence that says your path is set by your early years of school, and even before that, and if you have got big classes that is not going to help," he added.
"We know that Dundee has got a lot of excellent teachers but we have got to give teachers the best chance to perform. When classes are so large it means they cannot dedicate as much time as they would want to supporting children."
Classes of 18 or fewer for children in P1-P3 was a key SNP manifesto pledge in 2007. It was abandoned in 2011, when limits of 25 pupils per class at P1 were brought in.
Dundee has the worst figures for P1-P3 class sizes in the country for two years on the trot. The proportion of those in classes of 18 pupils or fewer went up from 2.8% in 2014 to 3.4% this year. In 2012, the figure stood at 28.5%.
Laurie Bidwell, Labour's education spokesman in Dundee, said parents will be concerned at large class sizes and blamed the SNP council for "one cut after another" to the city's education budget.
Stewart Hunter, education convener at Dundee City Council, said they had to divert funds in 2013 away from meeting the 18-pupil limit on class sizes and into making savings imposed on them.
He said: "It was a decision we did not take lightly and it was one we did not want to take, but we had to do it to avoid having to make draconian savings at a later date."
He said one way the local authority is trying to mitigate the impact of the move was by increasing support staff at nursery level so children would be better prepared for the start of school.
Education Secretary Angela Constance said they have "broadly maintained" class sizes since last year across the country and the number of P1 pupils in classes of 26 or more is down by a "massive" 96 per cent since they came to power.
The City of Discovery has faced damaging school staff shortages in recent years and was shy of 100 teachers in the summer.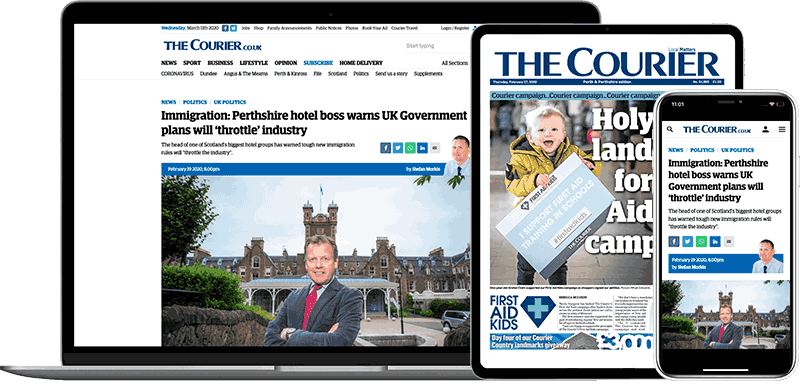 Help support quality local journalism … become a digital subscriber to The Courier
For as little as £5.99 a month you can access all of our content, including Premium articles.
Subscribe