 A Dundee church has been awarded almost £200,000 to launch an energy efficiency project.
Gate Church International, in Perth Road, is getting the money from the Scottish Government's climate challenge fund.
Its carbon saving project aims to promote behaviour changes towards low-carbon lifestyles, increase the uptake of low-carbon transport and install energy efficiency measures in two prominent buildings in the west end.
These are the category A-listed St Mark's Church in Perth Road and the community centre in Greenfield Place.
Work on the extensive programme of energy efficiency measures will start at both buildings in January, with completion scheduled for the end of 2014.
The plans include the installation of insulation, LED lighting, insulated doors, water-saving devices, draught-proofing and energy efficient double or secondary glazing.
Special 'destratification' fans will be placed in the church auditorium. These will prevent hot air from rising and accumulating at the ceiling by recirculating it down to floor level where it is needed most.
It is claimed the work could save the church more than £30,000 in energy bills over the next five years.
There will also be parking for 20 bikes in the church grounds.
The project will also provide work experience placements to at least 10 job seekers.
James Anthony, the project manager at Gate Church International, said: "We're grateful to the Scottish Government for funding this project and are looking forward to getting started.
"These improvements will assist our ongoing efforts to provide facilities that are fit for the needs of modern community use. Throughout the project there will be no disruption to any of our weekend church services."
The energy efficiency measures will reduce the carbon footprint of the building and, in helping to protect its fabric, ensure that future generations will be able to enjoy this important piece of Scottish architecture.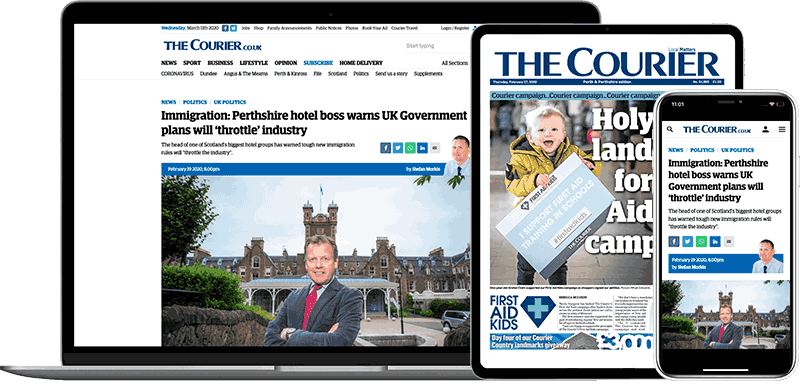 Help support quality local journalism … become a digital subscriber to The Courier
For as little as £5.99 a month you can access all of our content, including Premium articles.
Subscribe