 Police hunting a man who indecently assaulted a 13-year-old boy in Templeton Woods a week ago have returned to the scene.
The youngster was targeted by a man as he cycled through the woods, close to the ranger station last Monday teatime.
Officers hoped to jog the memories of cyclists, dog walkers and runners who may have been in the area around the time the boy was assaulted.
Detectives leading the inquiry are looking to trace the drivers of a blue car, red car and a small white van which were parked in the visitor centre between 4.30 and 6pm.
They are also keen to speak to a dog walker, believed to be a witness, who is described as being in his thirties and was seen in the area at the time of the incident and had spoken to the boy following the assault. He was walking a black and white bulldog terrier.
The boy was cycling on the green trail near to the ranger station between 5 and 5.30pm when he was approached by a man who indecently assaulted him.
Detectives said that the man engaged the boy in "inappropriate conversation" before indecently assaulting him.
The suspect is described as being 5ft 2in, of medium to large build, with grey hair but balding. He was wearing a beige, lightweight jacket, blue jeans, a red jumper and brown dress shoes.
Anyone with information can call 101 or Crime- stoppers on 0800 555 111.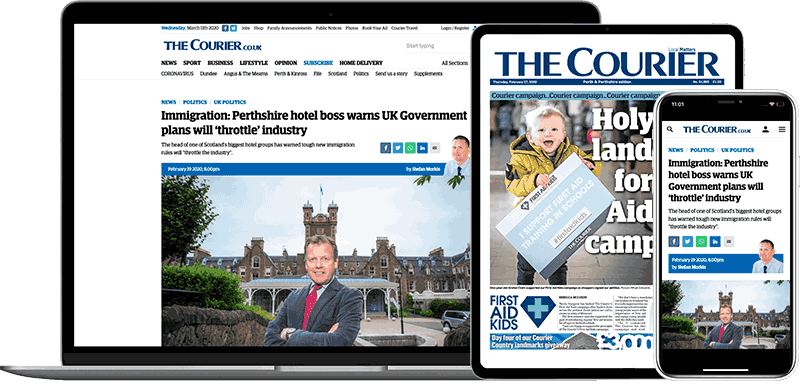 Help support quality local journalism … become a digital subscriber to The Courier
For as little as £5.99 a month you can access all of our content, including Premium articles.
Subscribe