 An anti-bullying robot and a "worry app" were just two of the innovative techniques put forward by pupils from schools throughout Dundee and Angus as part of a venture to improve school life.
The Schools Design Challenge, part of Dundee's V&A project, challenged more than 1,000 first year pupils from Dundee and Angus schools to dream up innovations to improve their educational experience.
More than 250 teams submitted responses to the challenge, which included designing a friendship club, an anti-bullying robot that listens to pupils' concerns, and a 'worry app' to let pupils share their anxieties and seek support.
Ten teams were then picked by an expert panel to develop their ideas with the support of professional designers.
They will now have their ideas shared with the world as part of a film documenting the project. The feature will be shown in Dundee's Overgate Shopping Centre until Sunday March 27.
Joanna Mawdsley, V&A Dundee learning manager for schools, Young People and Families, said: "Learning and community engagement are central to the work of V&A Dundee, and the Schools Design Challenge is the latest project where we're using designers and design approaches to inspire people.
"Working with these creative, inspired, intelligent young learners and seeing the challenges they're facing as they move into secondary school has been very moving."
Morgan Academy teacher Judith Steele added: "The pupils worked so well as a team, and had a fantastic opportunity to work alongside a talented designer who brought out the very best in each of them."
The schools featured in the exhibition include Arbroath Academy, Baldragon Academy, Morgan Academy and Brechin High School.
The exhibition is free and open to the public on the first floor of the Overgate Centre, outside Debenhams.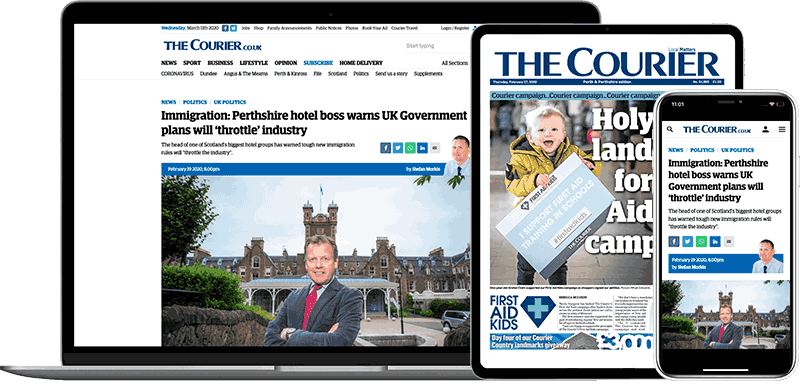 Help support quality local journalism … become a digital subscriber to The Courier
For as little as £5.99 a month you can access all of our content, including Premium articles.
Subscribe