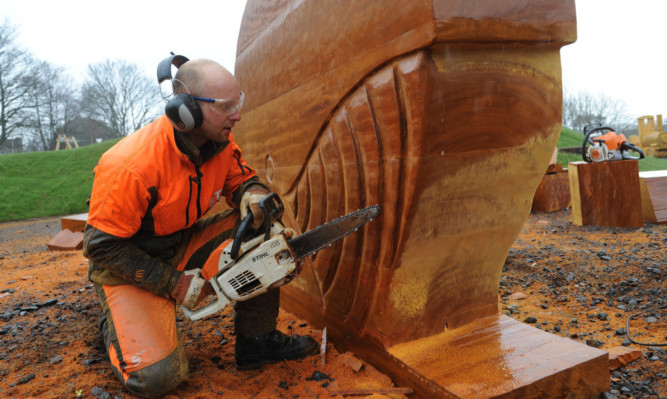 Youngsters from schools across Dundee watched in wonder as "Jonny Chainsaw" helped a giant Tay Whale emerge from a chunk of African hardwood.
The Linlithgow-based artist tree surgeon Jonny Stableford was creating a sculpture that will become a key element of Roseangle playpark.
His chainsaw carving will be one of a number of works of art, which will include references to the Tay bridges, trains and planes.
They all form part of the rejuvenated playpark, which will reopen in less than three weeks following years of fund-raising by the Friends of Magdalen Green who are looking forward to welcoming visitors once more.
The whale sculpture will be an interactive part of the park, with youngsters invited to climb on to its back."The project is coming along so well," said Sharon Dickie, who is treasurer of the Friends of Magdalen Green.
The Friends hope to celebrate the official opening with a launch party next month.Follow progress at www.facebook.com/RoseanglePlayParkDundee.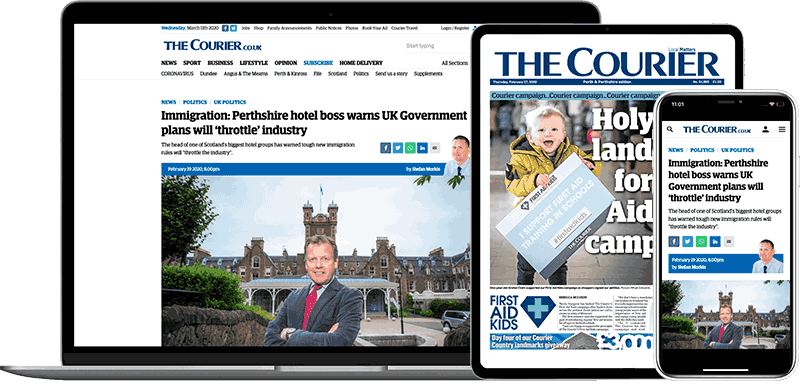 Help support quality local journalism … become a digital subscriber to The Courier
For as little as £5.99 a month you can access all of our content, including Premium articles.
Subscribe