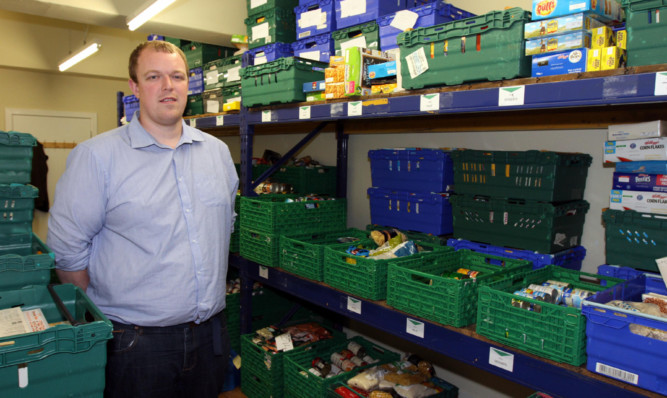 Dundee Foodbank handed out more than 7,000 crisis food parcels last year, new figures have revealed.
The generosity of Dundonians saw more than 60 tonnes of food donated to Scotland's busiest foodbank to support those in need.
Many of the recipients were children, with 1,899 parcels handed out to city youngsters.
Already, some 3,760 parcels have been distributed in 2015 with almost a third going to help children.
Ken Linton, manager of Dundee Foodbank, said: "The people of Dundee are just fantastic donors.
"Whether it be individual people, churches, businesses or community organisations, there are so many people out there who have helped out."
The foodbank recently featured in a BBC series entitled The Foodbank: Scotland's Hidden Hunger, which Ken said had contributed to another increase in donations.
Ken added: "The main reason people are forced to come to us is long-term unemployment. There are a lot of people out of work who are unable to find a job due to a number of factors, whether it be their skills becoming redundant, a general job shortage or being unable to work.
"Just today, we were able to help a family of eight, which included the two parents and three separate sets of twins, aged 12, four and two.
"We have seen even more people giving since the show aired.
"The levels of donations are really enabling us to help more people experiencing hardship."