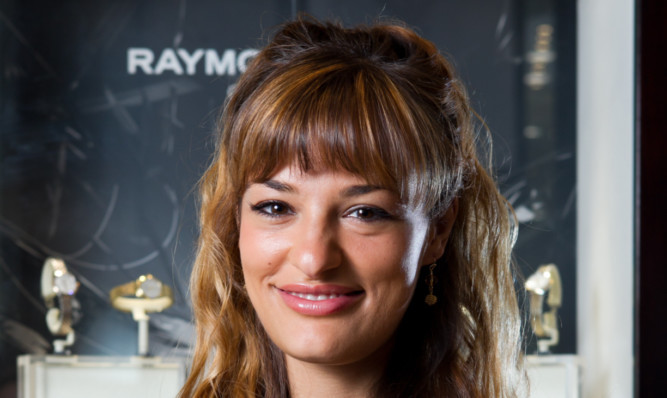 Nicola Benedetti believes Sistema Scotland could have a positive impact upon Dundee's youth.
It was announced earlier this month the celebrated children's orchestra has chosen the city's Douglas area as the home of its fourth "Big Noise" orchestra.
It will require major fundraising £2.2 million over the next 12 months but partners Optimistic Sound and Sistema Scotland mean to make it happen.
Nicola knows better than most the difference it could make to Dundee, having been involved with the first Big Noise orchestra, in Stirling's Raploch area, for many years.
She is a board member of Sistema Scotland and an official Big Sister of the Raploch orchestra.
She also accompanied young members of the Big Noise Raploch and Govanhill orchestras in a rendition of Loch Lomond at the Glasgow 2014 Commonwealth Games opening ceremony.
She said: "I am absolutely thrilled about Sistema Scotland's further expansion.
"Music education programmes consistently demonstrate their positive impact on children's development and on the greater community surrounding these children."
In the past, she has described how she was instantly captivated by the Sistema Scotland concept and the impact it could have on young people.
"I have always dreamed of our communities experiencing the infectious joy of playing music together," she said.
As a Big Sister for Sistema Scotland, Nicola has also visited the Venezuelan home of El Sistema, from which the Scotland organisation took its inspiration.
Big Noise Dundee will work with hundreds of youngsters at primary schools in the Douglas area and with the wider community, offering free musical tuition.
In addition to its musical aims and its wish to help young people given the opportunity to play as part of a vibrant group, Sistema Scotland also has social aims. In Stirling, Glasgow and Aberdeen, where Big Noise orchestras already exist, the concept has been hailed for cutting crime, improving attendance at school and with helping pupils gain better grades.
It has also been linked with an improvement in community spirit and, importantly, with giving youngsters who take part increased confidence in their own abilities.