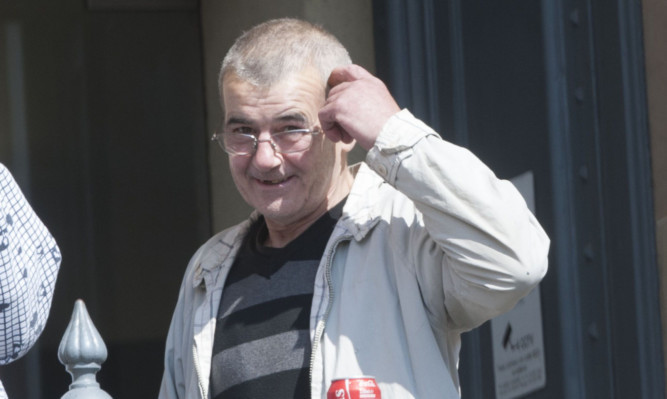 A Tayside man who risked the lives of his neighbours with a scheme to steal electricity has had his conviction quashed on a technicality.
The High Court in Edinburgh ruled that a 2013 search of Charles McKenzie's home had been illegal in light of police officers' failure to secure a warrant.
They had entered the 57-year-old's flat in Dundee in haste amid concerns that a serious fire could break out.
McKenzie had rigged a dangerous contraption within the 14th floor property in Dudhope Court after his power was cut off.
The heavy smell of petrol and the sound of drilling alerted neighbours to the fact that he was up to something and police officers swooped on his home in September of that year following a tip that he had installed a generator to syphon off power from stair lighting.
They found it hanging from the ceiling, giving off potentially lethal carbon monoxide fumes and connected to a transformer and car battery, with an extension lead running to his living room.
Two petrol cans lay beside the generator making the scene even more dangerous as McKenzie was a smoker.
He was jailed last March for two separate offences of stealing electricity between May and September 2013 after a sheriff allowed evidence gained from the search to be used in the case against him.
His actions were described as "unbelievably stupid" and "awesome recklessness" by a sheriff who warned that he could have killed himself and neighbours.
McKenzie subsequently ordered lawyers to appeal the sentence and they argued that, no matter what was found within, the law enforcement officials should have gained a warrant before entering his property.
Lady Paton agreed and yesterday ordered the conviction to be quashed, despite the argument from prosecution lawyers that the police and SSE employees who also entered the flat acted legally because they were concerned with health and safety implications.
In a written judgment issued in Edinburgh she wrote: "We are not therefore satisfied that what occurred in this case justified entry without a warrant.
"The evidence obtained on entering and inspecting the flat was inadmissible and the defence objection to that was well founded.
"It is our view that it is insufficient on its own to justify a conviction of theft of electricity. Accordingly, we allow the appeal."
Police Scotland acknowledged the finding of the High Court and said it would review the incident to see "if there are any lessons to be learned".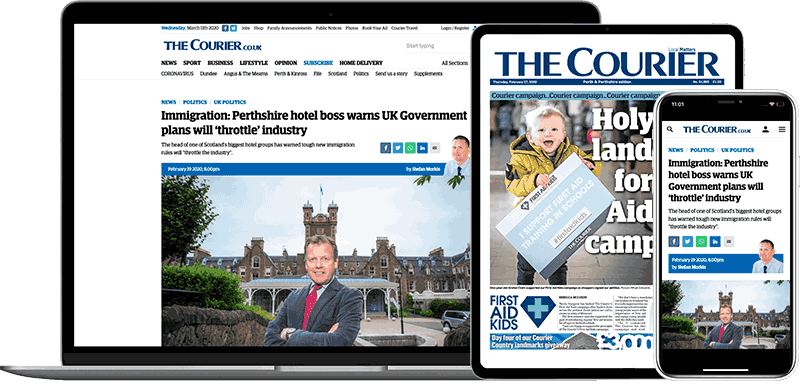 Help support quality local journalism … become a digital subscriber to The Courier
For as little as £5.99 a month you can access all of our content, including Premium articles.
Subscribe