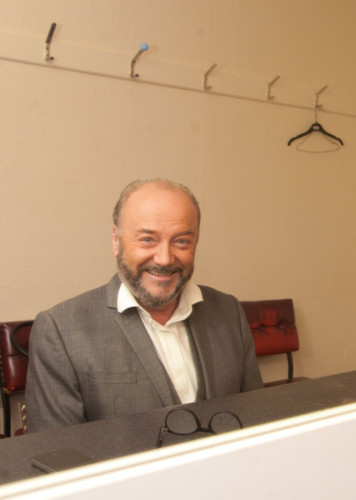 There were heated exchanges as controversial politician George Galloway took to the stage in Dundee on Saturday night.
Crowds packed into the Whitehall Theatre to hear the Respect Party MP for Bradford West speak about his opposition to Scottish independence as part of his "Just Say Naw" tour.
Mr Galloway said: "It is great to be back for a trip down memory lane. The city is looking considerably better than it did when I left."
In an unusual start to his talk Mr Galloway read out some of the violent threats he has received on Twitter, and said: "If my voice is so unimportant, why are you getting so riled up?
"This is a free country where everyone can speak their mind and I intend to."
Mr Galloway made some personal remarks and allegations about a number of prominent people, including Alex Salmond, Nicola Sturgeon, SNP donor Brian Souter, Tony Blair, Grangemouth owner Jim Ratcliffe, BAE Systems and bankers in general.
During the course of the evening he spoke about nuclear weapons, the pound, foreign embassies and also claimed to have led marches of millions against the war in Iraq.
The show proved too hot for some to handle as several people walked out, despite paying £12 for a ticket, and Mr Galloway was also subjected to some angry heckles.
Sparks flew when a couple of men in the audience voiced their distaste for claims Mr Galloway made about a possible rise in sectarian violence in an independent Scotland.
While making comments about Celtic manager Neil Lennon "living in fear", one man stood and began to try to shout the politician down, but Mr Galloway gave as good as he got.
Later Mr Galloway opened up the floor for a question and answer session which became heated at times.
Following one particularly bitter exchange, he said: "I think I am persuading people and the reason you are getting anxious is because you know it."
Responding to a question about the NHS he said: "I'm a one-man party in parliament. What can I do about the NHS?"
The spectacle turned into a shouting match in parts and after declaring capitalism killed more people than Hitler, Mr Galloway fought off criticism about ticket prices and his book.
After the show Mr Galloway stayed to sign copies of his book and pose for photos in the foyer and later took to Twitter to declare the Dundee stage of his tour a success.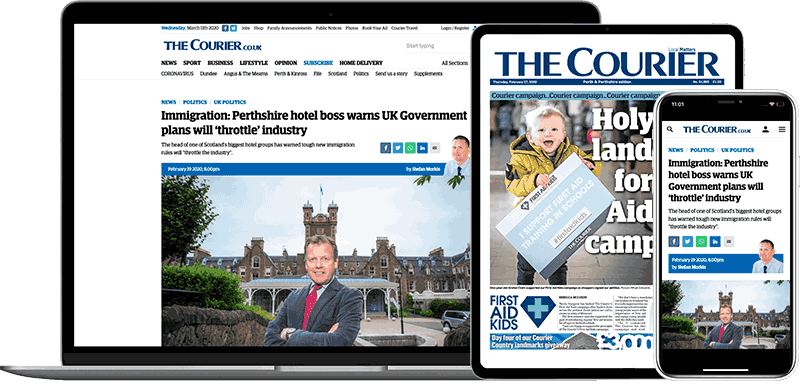 Help support quality local journalism … become a digital subscriber to The Courier
For as little as £5.99 a month you can access all of our content, including Premium articles.
Subscribe