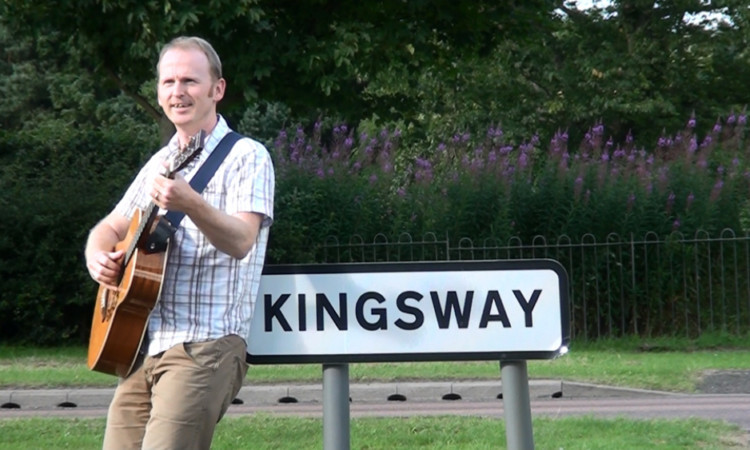 Dundee singer Ed Muirhead has already immortalised the city's Kingsway in song.
Now he is hoping to raise money for charity with another ode to a Dundee landmark.
The 36-year-old singer, who is releasing a new album this month, hopes sales of his song On Magdalen Green will help pay for new playpark equipment at Roseangle.
All proceeds from sales of the track online will go to the Roseangle Playpark campaign while a collection will also be taken at Ed's album launch party in Drouthy Neebors on Perth Road on Friday night.
Ed said: "My kids love playing in the park, and we heard about a community group with plans to update the play equipment.
"My label Tattie Records is one of the sponsors for their Magdalen 2014 calendar and we will be collecting donations at the new album launch party this Friday night."
On Magdalen Green can be purchased at edmuirhead.bandcamp.com/track/on-magdalen-green, and will feature on Ed's new album, This Simple Life.
Ed captured the imagination of the Dundee public in August when he revealed he had written Ode to the Kingsway, a song lamenting the loss of the ring-road's famous double circle, which was replaced by traffic lights five years ago.
The singer has drawn favourable comparisons to the late Michael Marra's early work.