 A Dundee teacher has been struck off for sending "romantic" text messages to a 12-year-old girl and giving his phone number to a 13-year-old female at a bus stop.
Dr Jonathan Kobine carried out both acts when he was working as a university lecturer and before he decided to retrain as a school teacher.
But within two weeks of starting his probationary year at the High School of Dundee, allegations emerged about his previous conduct.
Dr Kobine resigned after being suspended from his job and has now agreed to be struck off the teaching register by the General Teaching Council for Scotland (GTCS).
The 48-year-old was not present at the hearing in Edinburgh but had previously signed a removal with consent order.
His declaration read: "I freely and willingly consent to be removed from GTC Scotland's register of teachers in view of my admission of the allegations… and understand that I will be prohibited from applying for restoration to that register for a period of two years."
Dr Kobine was employed as a lecturer in engineering at Dundee University from between 2002 until 2014.
He began retraining as a school teacher in August 2014. Kobine claimed police investigated the incidents but no charges were brought.
In a letter given to parents in the weeks running up to the hearing, Rector at the High School of Dundee John D Halliday wrote: "His conduct related to inappropriate text messages to two girls aged 12 and 13.
"I should stress that neither of these girls is or has ever been a pupil at the school.
"Further, I would like to reassure you that the allegations do not concern his time at the School and that Dr Kobine's conduct at the School is not under any investigation.
"I would like to confirm that, in appointing Dr Kobine, the School followed its own rigorous pre-employment vetting process."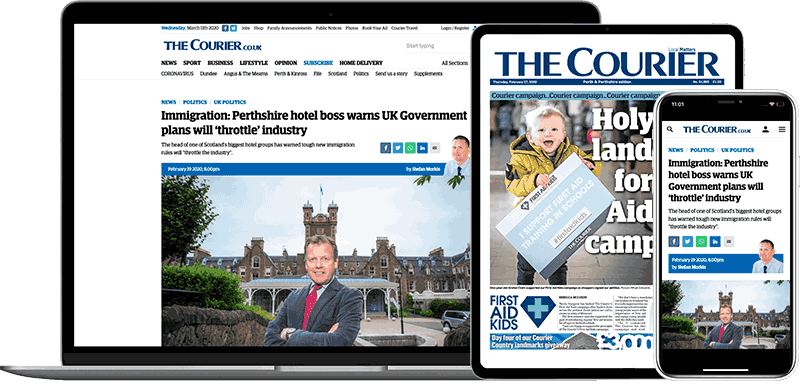 Help support quality local journalism … become a digital subscriber to The Courier
For as little as £5.99 a month you can access all of our content, including Premium articles.
Subscribe