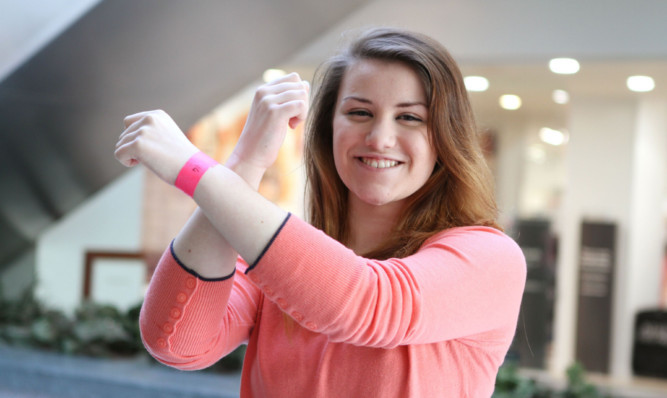 Budding singers in Dundee will get the chance to audition for the X Factor.
For the first time, the popular television show will hit the road with a brand new mobile auditioning pod, which lands in Dundee next month as part of a two-week UK tour.
Organisers hope the mobile audition will help them delve into Britain's smaller cities in the search for people to compete in the show.
In past years the show has visited major cities such as Glasgow, Manchester and Newcastle, putting on stage auditions in football stadiums and concert halls.
Now, in an attempt to widen the number of people who can audition, the new approach gives would-be stars from further afield the opportunity to take part in the show.
Sophie Brown, a casting researcher for the X Factor, will be coming to the Overgate shopping centre in Dundee on April 1 in search of aspiring singers.
She told The Courier: "We are hoping to find a hidden gem who may never have thought about auditioning for the show before.
"I think the Scottish people are really talented, so I think that they'll have great success in Dundee and I'm really excited about our visit."
Sophie urged as many people as possible to attend the event.
She added: "We're really nice and I'm going to be there on the day with my colleague.
"I'm not scary I'm not Simon Cowell. In fact I'm really friendly and we really want people to do their best."
She added: "We don't want people to be nervous."
The event will take place at the Overgate between 9am and 5.30pm on April 1.