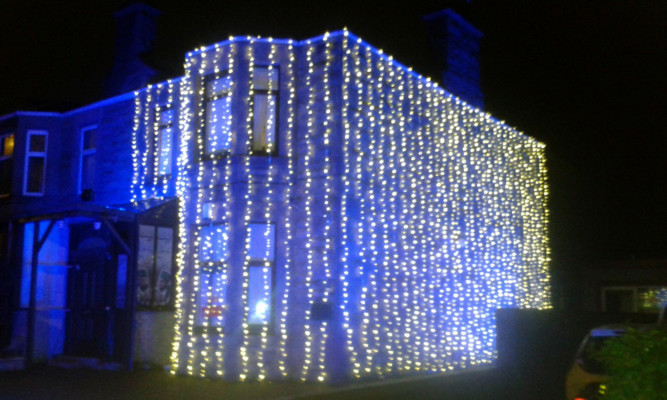 The unseasonal lights adorning a Clepington Road home signals the upcoming Asian wedding of a young Dundee man.
Asaar Younis, 24, is to be married at Perthshire's Fingask Castle on February 28, but this main event is preceded by two weeks of family gathering and celebration.
Younger brother Waqaar Younis said he was taking time off studying to help out with the major family events.
He said: "Asian weddings are a huge thing, but no one in Dundee really celebrates like you are supposed to.
"The main event will be at Fingask Castle and we'll have Bentleys coming up and a bagpipe band coming too. We've always done that for our family weddings."
A parade around Swannie ponds is also planned for Monday as part of the special occasion.
Waqaar added: "Before the groom collects his bride we will have a walk around Swannie Ponds. It is very traditional back in Pakistan."
He added the family put up the house lights three years ago for his sister's wedding which ended up trending on Twitter.
Father Muhammed added: "It goes on for a couple of weeks and there are a lot of ceremonies starting this Sunday, then Monday and the following Sunday.
"The big event will be a big family celebration but we have a Scottish touch with the pipers coming."
The lights will stay up around the family home until March 1 when the series of festive events come to an end.
A motorist said they were so impressed by the lights they pulled over to take a picture.
He said: "I thought 'wow, look at that. That's really spectacular.
"They're clearly put a lot of effort in, I wonder what they are celebrating?'
"I was that impressed by it I pulled over and took a picture on my phone, which I don't do often."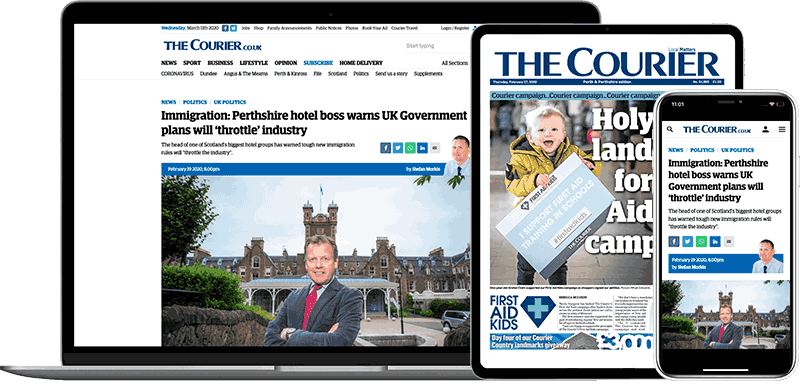 Help support quality local journalism … become a digital subscriber to The Courier
For as little as £5.99 a month you can access all of our content, including Premium articles.
Subscribe