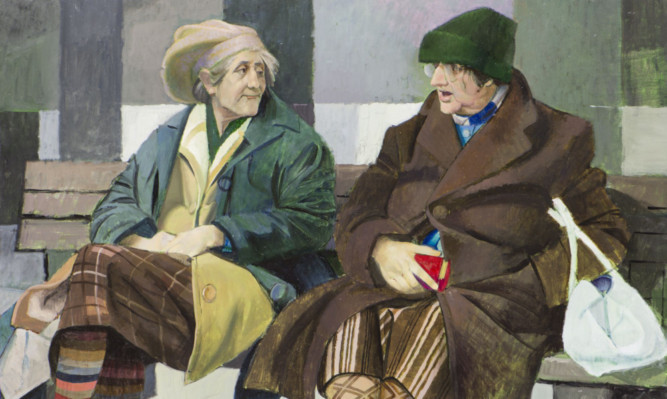 Dundee's McManus Gallery is appealing for help to discover the identity of two older women depicted in a piece work it is to put on show.
Two Auld Wifies, Dundee (1982) has been gifted to the gallery by leading New Zealand artist Ron Stenberg.
It will go on display in the city this year and shows the two women discussing the news from the Hilltown on a bench outside Boots on the corner of Reform Street.
Stenberg, now 96, spotted the pair one day as they chatted and, unbeknownst to them, captured their likeness from across City Square in his sketchbook.
The image he created is to return to the city despite significant offers for it and an effort is being made to trace the women whose likenesses he captured.
Stenberg arrived in Dundee in 1960 and became head of department at the Duncan and Jordanstone College of Art and Design. He was also for a time artist in residence with The Black Watch when they were posted to Germany.
He completed sketches of the women before finishing the painting at his studio in Wormit shortly before returning to New Zealand, where he still lives and works.
He said: "These two characters were sitting there, completely oblivious to everyone else, and I sketched them a couple of times. They never even saw me."
The painting he eventually produced is a favourite of the artist's and he hopes people will enjoy it as it comes home, accompanied by a letter in which he writes "My regards to Dundee. I still miss Scotland very much."
Susan Keracher is art curator at The McManus and is keen for Dundonians to come forward if they recognise the women in the painting.
"We would be very interested in finding out who they are and would love to hear from anyone who recognises them," she said.
"We're absolutely delighted to have Ron's painting. It's a fabulous double portrait of very ordinary people two wifies. When you see it, you smile it makes you feel you have a familiarity with them."
Do you know who the Auld Wifies were? Email online@thecourier.co.uk or phone 01382 575130.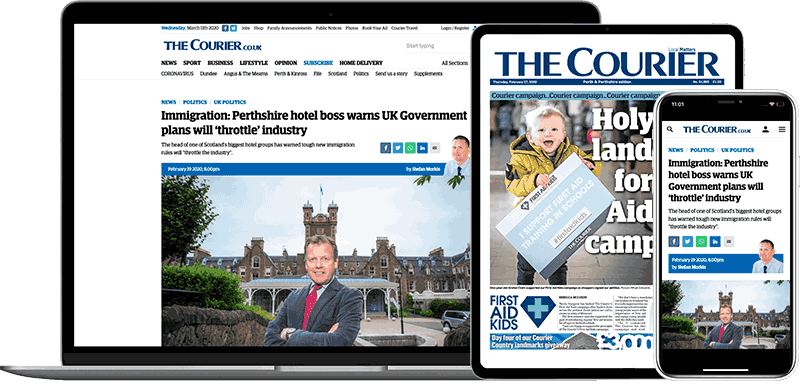 Help support quality local journalism … become a digital subscriber to The Courier
For as little as £5.99 a month you can access all of our content, including Premium articles.
Subscribe