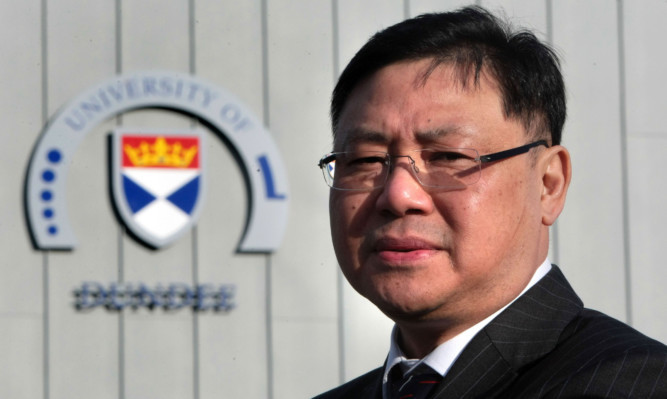 University's medical school could suffer as a result continuing staff cutbacks, a leading academic has warned.
Consultant and professor of cardiology Chim Lang, who is chairman of the British Medical Association's Scottish Medical Staff Committee, claims the cuts are putting the future of teaching and medical research at risk.
The university is looking to remove 15 positions, both clinical doctors andacademic staff, at the medical school, but Professor Chim says even one redundancy would hurt the university.
He said: "I am very much opposed to the compulsory redundancies as it will impact on teaching and research.
"Dundee University has a world class reputation in teaching as a medicalschool and I am just surprised that thisis happening. I worry it will impact on teaching and research."
The university is running a £2.7 million deficit and launched a voluntary severance scheme with the aim of reducing around80 to 120 academic posts to cut costs last year.
The job cuts are being implemented across the university, and the DundeeUniversity and College Union (UCU) held a protest against the moves.
As well as losing expertise, there are also concerns about increased workloads for the staff left behind.
Prof Chim said: "Whoever is made redundant the work they do in teaching and research will be left to those who are left behind whether they have the capacity and they are able to do it.
"Even if only one person goes, who is going to do their teaching? Some areas are so specialised, particularly in the medical school. Some of them have PHD students. If they are made redundant in six months' time who is going to do their work?
"Will we be able to maintain the quality of the teaching and research? I think our students will want this.
"We are such a fine medical school. I want the university to reconsider."
A Dundee University spokesmandenied the redundancies would affectstudents or that staff would be required to teach outside their fields as a result of the job losses.
He said: "Unfortunately, the medical school target was not met so new proposals have been formulated."