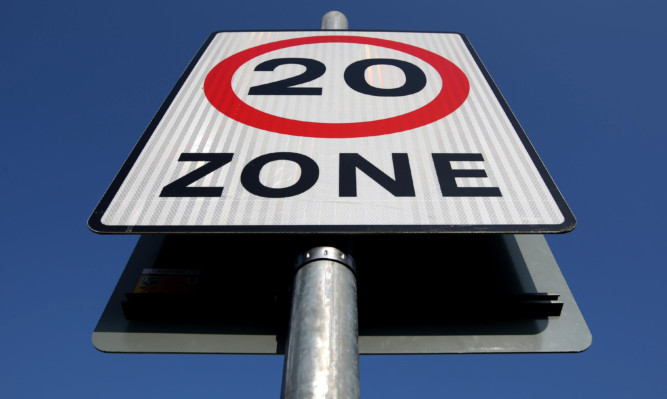 New 20mph speed restrictions have come into effect on several Dundee streets.
The reduced limits will apply to Mill o' Mains, Harestane Road and the new Western Gateway and are designed to protect pupils attending the new Sidlaw Primary School and Baldragon Academy, which are due to open in the next few years.
Rosina Tabiri, a taxi driver from Mill o' Mains, said: "I think it's a good idea.
"It makes the area much safer for kids if they are playing outside or in the street.
"There are times when the road gets really busy and I think having a 20mph zone will help calm everything down a bit.
"I sometimes get worried for my kids when they are out there, so I think it will make it a lot safer."
Michele Hall, 51, a volunteer with Greyhound Rescue Fife, described Mill o' Mains as a "rat run" for people looking to bypass the traffic lights on Claverhouse Road.
She added: "It's a good idea. With the new housing being built there, you would expect more families moving in with children. People living there will pay attention to it I'm not sure about the people using it as a shortcut though."
George Gow, 66, a retired firefighter from Harestane Road, said: "There have been three or four accidents here where people have come flying down the road and lost control and crashed."
The 20mph zone at Mill o' Mains was approved at a meeting of the council's city development committee in October.