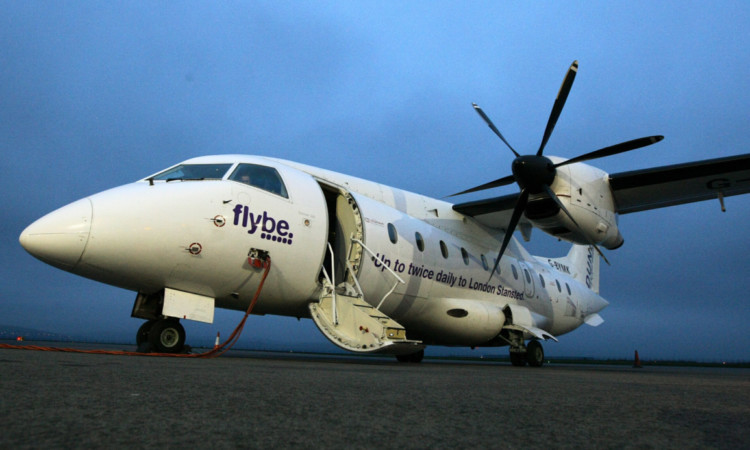 Scheduled flights from Dundee should be able to survive without a massive public subsidy, according to the head of a rival Scottish airport.
Edinburgh Airport chief executive Gordon Dewar repeated his concern about the new Flybe-Loganair service to London Stansted after one of the early flights was less than a quarter full.
Only seven passengers were tempted to board the flight north on Monday evening on the 31-seat Dornier 328.
The early flight south that day, the first real test of the service's popularity with regular travellers, attracted 14 passengers.
The airlines needed a £400,000 subsidy from Dundee City Council and Transport Scotland to operate the route to London Stansted until June 30.
Mr Dewar believes the service is a waste of public money that would be better spent on improved road and rail links from Dundee to his airport.
He questioned why the Dundee service receives a generous subsidy when services at other Scottish airports have to survive without such support.
"Our concern here has always been value for money," he stated. "We do not think that Scottish tax-payers are getting value when subsidising a flight that is at best half full.
"Dundee passengers would be better served by better transport links to Aberdeen and Edinburgh airports."
Dundee City Council and airport operator HIAL have signalled their determination to bring a viable long-term scheduled air service to the city after the quiet start for the new service.
Flybe-Loganair, who took over from Cityjet, were attracted by a £400,000 subsidy from the council and Transport Scotland to operate the route until the end of June.
The council hope a long-term operator can take over after that date with the help of a Public Service Obligation (PSO) subsidy from the Westminster Government.
A council spokesman said they have been working with Transport Scotland, Highland and Islands Airports and Loganair to help ensure the continuity of service between Dundee and London.
"We are keen to find a longer-term service to connect Dundee and London, and the council is in the process of attracting an operator under a Public Service Obligation," he continued.
"Air links to Dundee have played an important role in the long-term regeneration of Dundee and we want to see even more people using services from Dundee Airport."
The closing date for tenders for a PSO operator is next week after which results are expected to be reported to committee.