 Powerful smells from recipes of the past will be used to tackle dementia.
Dundonians are being urged to help elderly people take a trip down memory lane as part of a city-wide reminiscence project.
The initiative, operated by Leisure and Culture Dundee at the Central Library, aims to give pensioners a boost by giving them access to items from yesteryear.
Organisers are encouraging locals to delve into their lofts for nostalgic bric-a-brac which will help people reconnect with their past.
However, in an unusual move, curator Neil Paterson is attempting to take the project to the next level by asking for items which can help users engage with all five senses.
He said: "When I first started, one of the first things they asked me to do was to really give this a push up to the next level.
"What the service had done up until that point was to develop it in terms of gathering books and gathering stuff from our own local history archives.
"What I then ascertained is that you can look at reminiscence in terms of the five senses it's not just about things to look at.
"For instance, one of my colleagues is putting together a recipe booklet which is going to be like a growing archive of recipes that people had when they were younger.
"With smells, you can actually buy packs that take you back to smells of yesteryear."
Mr Paterson said elderly dementia clients often don't respond to normal stimuli, but when music from the '40s or '50s is played they begin to sing along.
The curator feels that ventures like the library's reminiscence project can prove to be vital in giving elderly people a new lease of life.
He said: "We're currently appealing for things that people can handle things like fabrics and tins.
"Royal family memorabilia is quite good as well because, love them or loathe them, everyone has an opinion on them.
"When people often go into later life they can feel like they're winding down, but they still have a lot to offer.
"You can do reminiscence with any object."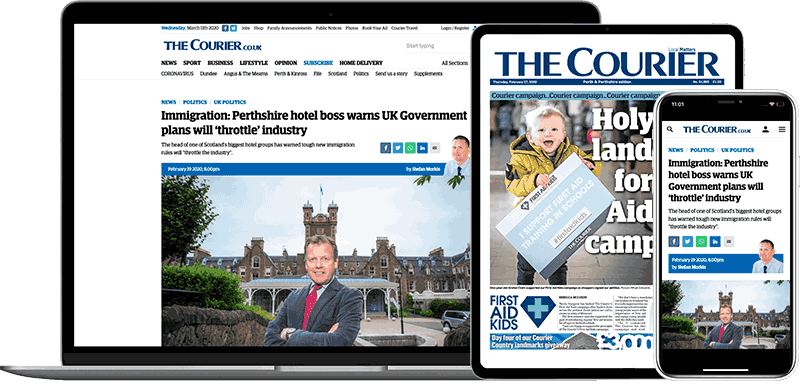 Help support quality local journalism … become a digital subscriber to The Courier
For as little as £5.99 a month you can access all of our content, including Premium articles.
Subscribe