 A former magician's assistant, a musician and a writer based in Singapore have been revealed as the finalists for the 2015 Dundee International Book Prize.
The Chicken Soup Murder by Maria Donovan, Devil Take the Hindmost by Martin Cathcart Froden and Rainbirds by Clarissa Nathania Goenawan will compete for the top spot in this year's competition.
Boasting a £10,000 cash prize, the largest for unpublished authors in the UK, the annual book competition attracted nearly 500 entries from four continents this year.
The winner will also get a publishing deal from Cargo Publishing.
Anna Day, of Literary Dundee, said, "We've got three really brilliant debut novels on our hands in what's been a particularly strong year for the Dundee International Book Prize."
Judges include broadcaster Fred MacAulay, writer Denise Mina, Creative Scotland's Jenny Niven, Dundee honorary graduate Danny Wallace and literary agent Ed Wilson.
They will read each book and select a winning author, who will be announced at the Dundee Literary Festival in October.
An anthology of extracts from all 10 authors who made the shortlist is available until July 21 as a free eBook from Amazon and 99p thereafter.
Now in its 11th year, the Dundee International Book Prize is organised by the Literary Dundee initiative and Dundee City Council's One City, Many Discoveries campaign.
Maria, from Dorset, has been a factory worker, nurse, gardener, magician's assistant, busker, student and university lecturer.
Martin lives in Glasgow with his wife and three-year-old son, where he is also in a band called Tall Tales.
Clarissa is a Singapore-based writer and graduate of the Curtis Brown Creative novel-writing course.
Rainbirds has just been awarded the 2015 Bath Novel Award, worth £1,000.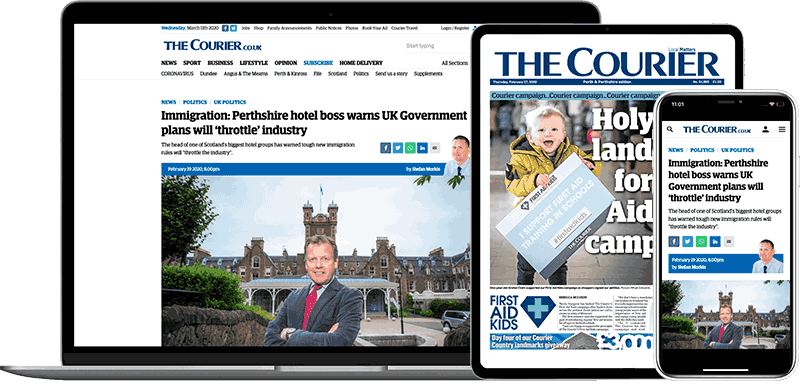 Help support quality local journalism … become a digital subscriber to The Courier
For as little as £5.99 a month you can access all of our content, including Premium articles.
Subscribe