A drunken Dundee man who forced a plane to be diverted following a mid-air bust-up has been jailed for nine months.
Andrew Tosh, of Stirling Street, was so inebriated that he didn't know what country he was in when Sussex Police came on board to arrest him.
The 34-year-old sexually assaulted a female cabin crew member, swore and acted aggressively to other passengers on the Glasgow to Turkey flight.
Police had to carry him from the plan in handcuffs to a waiting police van, as shocked passengers looked on, after the flight made its unscheduled stop at Gatwick Airport.
Footage released by Sussex Police showed that arresting officers even had to put a hood over Tosh to stop him spitting at them.
When told that he was being arrested for being drunk on board an aircraft, he replied: "What are you going to do about it?"
Tosh pleaded guilty to sexual assault, threatening and abusive behaviour, assault and being drunk on an aircraft when he appeared at Lewes Crown Court on June 11.
As well as receiving a prison sentence, he has also been placed on the sex offender register.
Ch Insp Andy Kundert said while such incidents were very rare, "there are few things worse when you are flying than having a drunken and abusive person nearby for hours.
"Drunken behaviour by obnoxious people on flights can include sexual assaults or assaults on cabin crews. Cabin staff can also have to deal with verbal abuse and threats.
"It is also upsetting and can be very frightening for other passengers, especially young children. This kind of behaviour is totally unacceptable and neither us nor the airlines will tolerate it."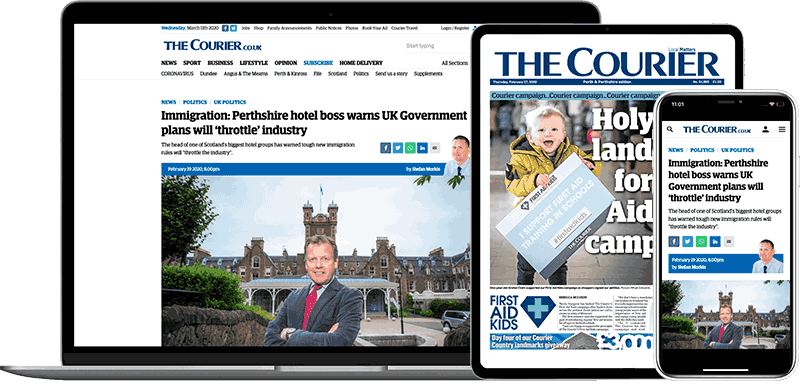 Help support quality local journalism … become a digital subscriber to The Courier
For as little as £5.99 a month you can access all of our content, including Premium articles.
Subscribe