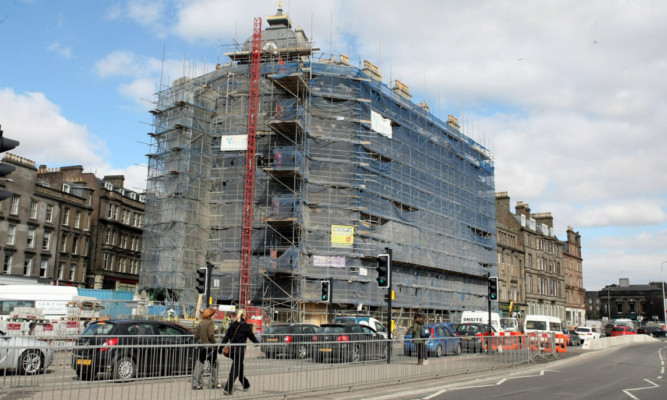 Visitors hoping to enjoy the hospitality at Dundee's Malmaison hotel will have to wait two more months after bosses revealed the opening of the new venue would be delayed.
The hotly-anticipated 91-bed boutique hotel regarded by many as one of the early highlights of the city's central waterfront redevelopment is now expected to open in November, following remedial work on the building's central core.
An opening date of September 8 had previously been announced by executives from the boutique chain.
Malmaison chief executive Gary Davis said unexpected complications at the historic former Tay Hotel building on Whitehall Crescent had hampered progress over recent weeks.
But he is determined that the brand's 13th hotel location will be completed to the highest possible standard.
"The hotel was built 120 years ago and three or four weeks ago we had some issues with the foundations in the central lift core, which were in poor condition," he said.
"So we've had to demolish the core and put in a new lift shaft and that has delayed things by about five weeks.
"You get these development issues when you have a building that's more than a 100 years old you just find things that you didn't know were there.
"We want to get the building right."
The news marks a second delay for the £15m development, which had initially been slated to open this month.
However, it is understood that the upmarket hotel is already heavily booked for the Christmas party period, such has been the anticipation from would-be restaurant and bar-goers.
The Malmaison Dundee will be the final piece in the Scottish jigsaw for the company as it already has outlets in Glasgow, Edinburgh, Aberdeen and St Andrews, with a total of 12 in the UK.