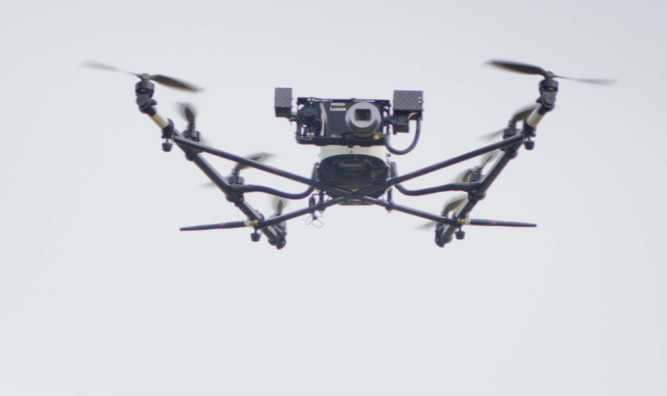 A different type of hawk is buzzing around the skies above the Sidlaws.
The Cyberhawk is a drone helicopter which has been inspecting electricity installations.
The remotely-operated aerial vehicle (ROAV) conducts close-up visual and thermal inspections of onshore and offshore infrastructure to which close access would otherwise be difficult.
As well as pylons and cables, it can be used for wind turbines and gas flares.
It has cost advantages in being able to carry out inspections without shutting down the installations being inspected.
SSE Power Distribution spokeswoman Hannah Gleave said it have been working with Cyberhawk over the past week to inspect the overhead electricity network by flying the length of the Tealing to Charleston circuit.
She added: "The helicopters are operated by Cyberhawk and allow SSEPD to safely inspect the network from above, which complements our existing work of aerial photography and direct line inspection.
"The work is part of our rolling maintenance programme which allows us to closely monitor the network and ensure security of supply through further investment across the region."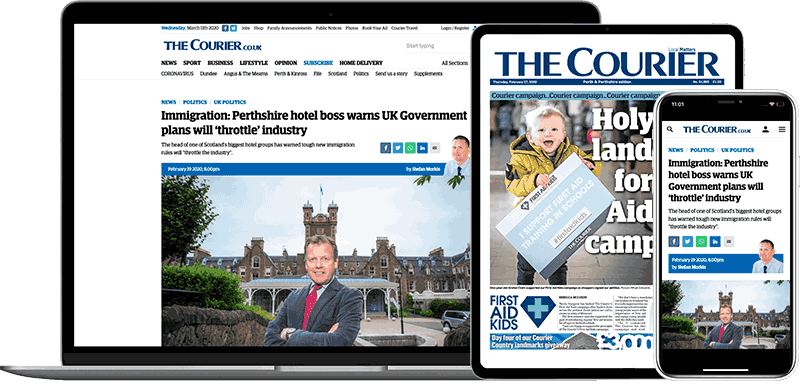 Help support quality local journalism … become a digital subscriber to The Courier
For as little as £5.99 a month you can access all of our content, including Premium articles.
Subscribe