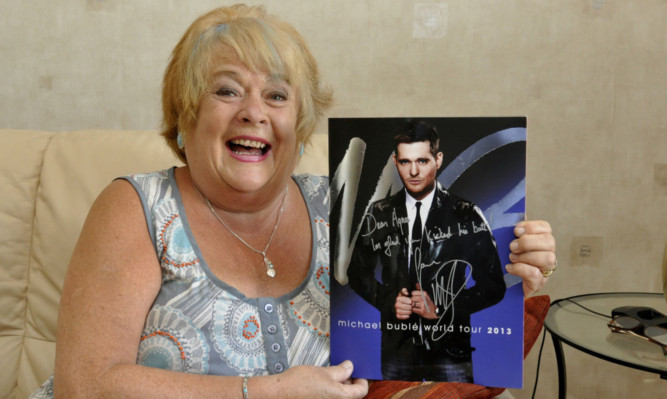 A woman who fought off an intruder to try to save her Michael Buble tickets has been told by the singer he is "glad you kicked his butt!"
The superstar singer felt inspired to write his message on a signed programme to Dundee woman Agnes Neish.
She had come in from her garden one day in June to find a thief in her bedroom.
As he made to escape, the 65-year-old tried to jam him in the doorway and force him to drop the belongings he had put in a bag.
The man got away with his haul including the tickets for Buble's concert in London but he was later caught by police and jailed for nine months and a delighted Agnes was reunited with her tickets for the O2 arena.
Agnes said: "When I came back from the concert this was waiting for me in the post. It was a terrific feeling. I still can't believe Michael Buble has heard my story.
"I was crying with excitement when I saw it, I was just so happy. It's the icing on the cake because his show was amazing."