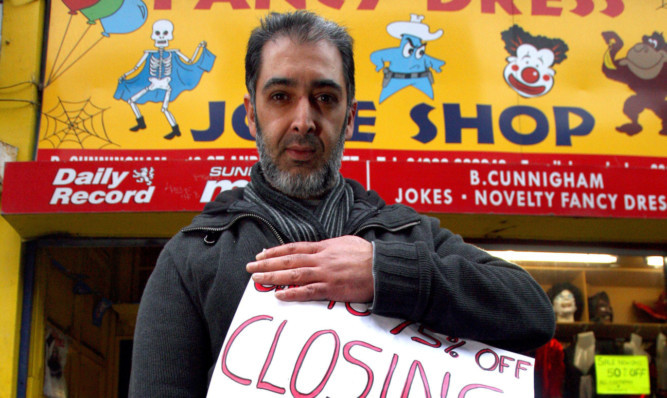 A joke shop widely known as a Dundee institution is set to close unless a buyer can be found.
Fancy Dress Joke Shop in St Andrew's Street has been a newsagent and a joke and costume shop for 40 years.
Owner Shabir Gani has been operating the shop for 12 years and hopes someone will be able to take over its running.
He said: "It's a bit of a Dundee institution, and a part of Dundee's heritage. Not all of our heritage is historic buildings it's also places people remember.
"One customer came in a few days ago, a 50 or 60 year old, and was crying because he had seen the signs.
"It's just one of those things. The family have moved and we kept the shop going as long as we could.
"There were roadworks during the building of the Olympia, for a long time, and people got used to not coming around this street.
"Many people buy fancy dress and jokes online now, which is a shame.
"The big multi-nationals too muscle in on a lot of things, with costumes and fireworks for sale in supermarkets around various times of year, which really undercuts us.
"They're squeezing local business. A great many businesses won't be here in five years."
Mr Gani and his wife co-own the store and have invested £20,000 in it.
He is keen to see the shop continue and the price includes fixtures and bespoke fittings as well as all the stock, if someone will continue to operate it.
He said: "I think it's a reasonable price for the store as is and the opportunities with a city-centre location like this are boundless.
"We were looking for a bus stop right outside the shop as well, because the council were keen to take some of the traffic out of the Seagate."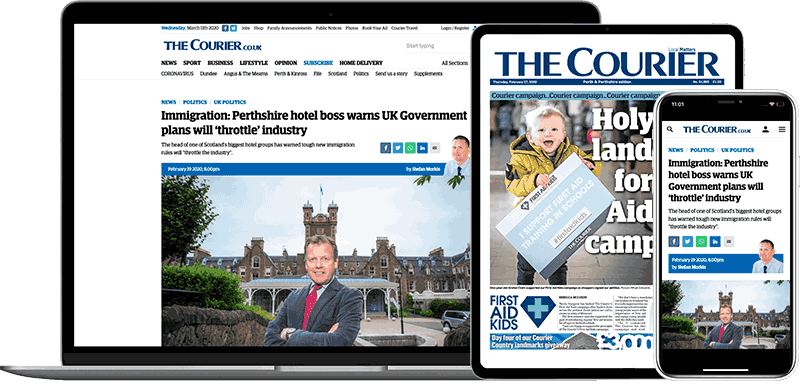 Help support quality local journalism … become a digital subscriber to The Courier
For as little as £5.99 a month you can access all of our content, including Premium articles.
Subscribe