 More than two million names of Scots included in the property records for 1905 have been released online for the first time via ScotlandsPeople, the official Government family history website.
The new records, known as the Valuation Rolls and comprising more than 2.4 million indexed names and 74,000 digital images, cover every kind of building, structure or property in Scotland which were assessed as having a rateable value.
ScotlandsPeople is hosted by Dundee-based brightsolid. Its chief executive Chris van der Kuyl described it as "an important piece of the jigsaw" for people tracing their Scottish ancestry.
The rolls also reveal much about the changing social fabric of Scotland at this time such as the growth in women owning property and running businesses, the rise in sports and recreation clubs, the development of music halls and theatres, and the expansion of railway hotels.
As the rolls include details about rents and the value of property, they will also help researchers to learn more about the cost of living during the period.
Fully searchable by name and address, the records list the names of owners, tenants and occupiers of each property, so genealogists, historians and other researchers can now discover fresh insights into their ancestors' lives.
As the 1905 rolls appear between census years, they will be invaluable for genealogists who are trying to fill in gaps about their ancestors.
People from all social classes are included in the 1905 Valuation Rolls, from well-known land and property owners to the tenants of tenements.
Some of the famous Scots whose property situation appears in the records are AJ Balfour, Keir Hardie, Sir Hugh Munro, Lady Gordon Cathcart, Lord Armitstead and head gamekeeper to Queen Victoria Donald Stewart.
The Valuation Rolls will be available at scotlandspeople.gov.uk and at the ScotlandsPeople Centre in Edinburgh.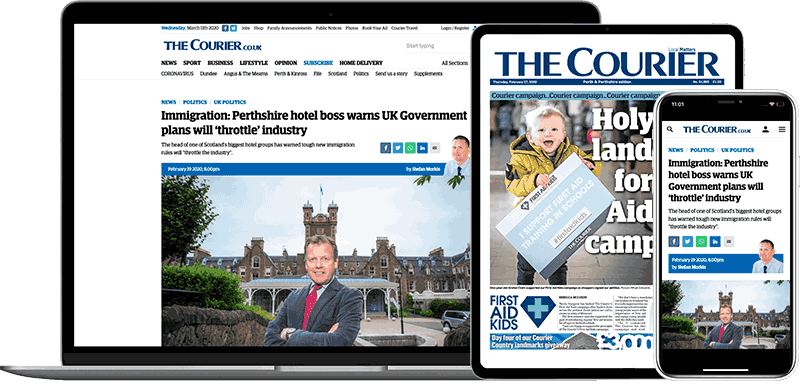 Help support quality local journalism … become a digital subscriber to The Courier
For as little as £5.99 a month you can access all of our content, including Premium articles.
Subscribe